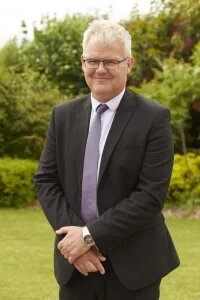 Welcome to the inspiring world of Downsend School.
Our motto translates to 'nothing is denied to valour' and this is a legacy we embrace at Downsend every day. Never has that been more true than now, as 2020 has not turned out to be how any of us imagined. But, in true Downsend style, we embrace everything the future has to offer by preparing our young people to be global citizens, by encouraging bravery, celebrating innovation, and creating opportunity every day.
We aim to inspire young minds to engage in the world around them and think for themselves. Our pupils work hard and learn by getting actively involved in everything they do. It's not out of the ordinary to see the Battle of Hastings being re-enacted on the cricket pitch. A class investigating air resistance outdoors tied to parachutes. Or our Little Downsend children acquiring numeracy skills in Forest School.
Children are excited to come to school, parents tell us. Here, English, Science, Maths, Languages, Humanities, Art and Technology are being lifted off the pages of textbooks and worksheets with such creativity, thanks to our highly skilled teachers.
Experiences that inspire young minds develop pupils who are happy, and when they are happy we know they learn, grow in confidence, and become ambitious to excel.
'Inspiring Young Minds' is at the heart and soul of our school. It guides our teachers, encourages our pupils to be the best they can be, shapes our creative and challenging curriculum, informs our diverse range of extra-curricular activities, and permeates our vibrant school life – both in and outside the classroom.
Our children have spark because we support them to take responsibility and engage in their own learning. Our approach works!
There is something intangible about Downsend that can't be described, so we'd be delighted if you would come to visit us. Experience the creative way we approach teaching, the excited voices in our new STEAM spaces, the cheers on the rugby pitches, the instruments playing in the music pods, the lively debates in lessons…..you are very welcome to join the inspiring world of Downsend.
Ian Thorpe | Head | Downsend School
---
Welcome to Little Downsend.
We like to think of ourselves as 'Little Schools for Little People with Very Big Ideas' because every day at Little Downsend is an exciting adventure.  Children settle in with us happily, becoming a part of a close-knit, friendly, community within days. We pride ourselves on creating the most exciting opportunities for every child, stretching their learning, and bringing it to life. We want to work with the amazing imaginations of our young learners, capturing their ability to question, to dream, and to be truly innovative.
We count ourselves as incredibly lucky, to have the opportunity to work with children that will be the inventors, innovators, and leaders of the future, and we do everything we can to make sure their formative years are inspirational, creative, and full of fun.
Vanessa Conlan | Head | Little Downsend
---