Downsend School Ashtead
Welcome,
As a child taking their exciting first steps along the road of learning and discovery, Pre-Prep Ashtead is a wonderful place to begin. Our happy, family-centred village school, in the heart of the community, is a place where children are nurtured and loved whilst their curious minds flourish.
It is so important to immerse children in a rich linguistic environment during the Early Years. Our classrooms are filled with the sounds of rhymes, stories and enthusiastic singing; excited chatter permeates through our role play areas as children experiment and develop their social skills.
We take pride in Inspiring Young Minds here but the children inspire us too. There's nothing more rewarding for a teacher when they start to create their own decodeable text. Once children make this discovery, they don't want to stop writing! Our walls sing their achievements!
At Ashtead, learning goes beyond the classroom and usually involves our wellies. Wrapped up warmly against the weather, you will find our detectives out spotting and collecting lots of leaves, sticks and seeds, investigating seasonal changes in Science. Or, our older ones, designing and building shelters in Forest School using their numeracy skills.
Children here are excited to learn; we are committed to delivering inspirational teaching that develops confident learners, giving each child the best start in life. We would love to show you the kind of experiences that 'Inspire Young Minds' at Ashtead Pre-Prep. You might even be treated to a cake freshly baked in our mud kitchen.
Ashtead Pre-Prep has a focus on STEAM (Science, Technology, English, Art, Maths) and has received national recognition for going above and beyond the minimum requirements in paediatric first aid. The school is the first in the area to receive this prestigious award and we are all delighted. With its robust processes and documentation, the Pre-Prep staff at Ashtead strive to keep children safe by minimising risks and accidents and giving parents that greater reassurance.
I look forward to welcoming you to our school.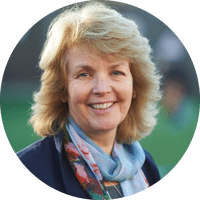 Tessa Roberts
Head Teacher
We have specialist teachers in Music, French, and Dance for every child in the school.  We enhance the curriculum with Swimming and Sport for Reception and Year One.
98% of our children meet or exceed the Early Learning Goals vs a 69% national average at the end of Reception.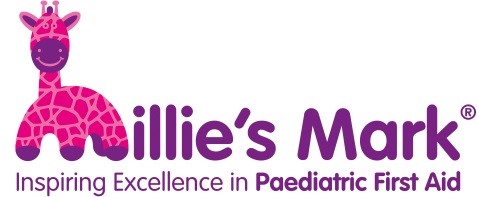 For First Steps and Rising Reception, we enrich learning with Ball Skills, Tuesday Tunes, Forest School, Pyjama Drama and Cooking all taken by visiting specialists in the afternoon.