Headmaster – Busy School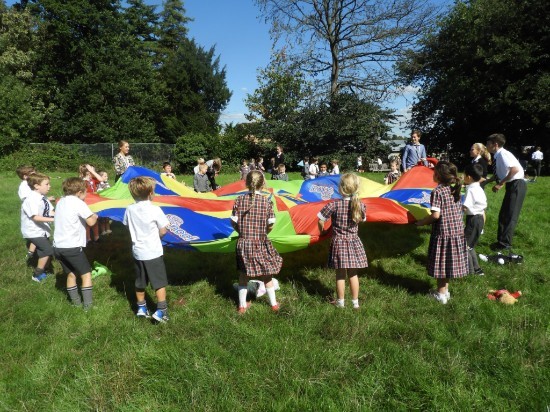 The first full week of term has been both eventful and purposeful. Children and staff appear to have settled into their new routines, with our new colleagues and pupils almost appearing to be part of the furniture already! The cast for this term's production 'The Addams Family' has now been announced and sports fixtures are well and truly up and running. Congratulations must go to the U9 Football teams, and their coach Mr Lawrence, on becoming the year's first tournament winners at Hawthorns on Tuesday. With a busy tournament and fixtures program tomorrow, we hope to be reporting on further success next week.
We have enjoyed meeting so many parents at the various Coffee Mornings and Welcome Evenings. Creating a positive dialogue between school and home is such a fundamental part of helping children to reach their potential, as is encouraging them to value what we can't always see (kindness, bravery, humility etc), which was very much Mr Newland's, and the Year 8 pupils', theme in his brilliant Science-based Assembly today. With the Early Birds service at the end of its first week, and the Clubs Programme starting up in earnest next week, it should be a busy Autumn Term!
Ian Thorpe