Headmaster – Half Term is Here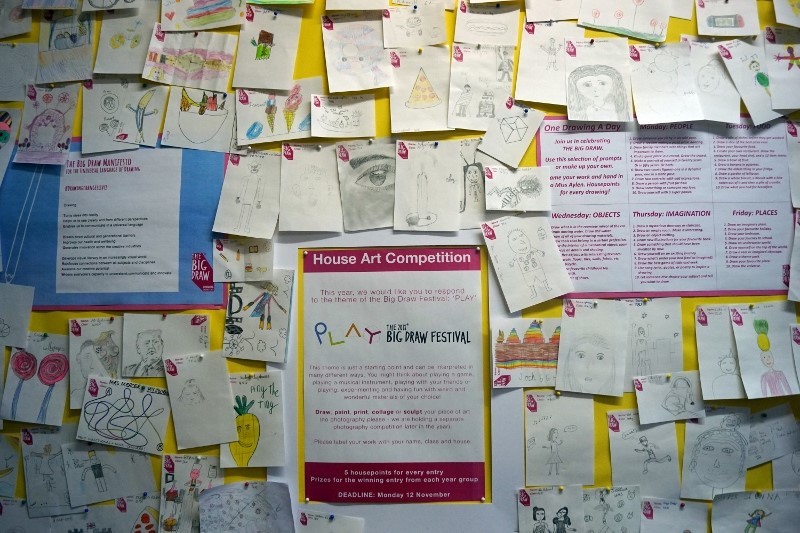 As if in the blink of an eye, we have come to the end of another busy but productive half-term. There have been so many highlights for me, as typified in Assembly this morning. At the end of a fantastic #BigDraw week, we saw 426 pupils, separated into their four Houses, working together to complete a 15-metre long piece of artwork based on the music that they were listening to. The behaviour was impeccable, but the sense of collaboration was the striking theme, much has it has been in preparation for the Year 8 play, during Year 3 Egyptian Week, in the Rock Band rehearsals and on the sporting pitches. In truth, I have lost count of the number of tournaments that our pupils have won in the past 7 weeks!
Another theme from the past half-term has been how fortunate we are to have so many supportive parents. This week's Parent Engagement Group meeting was hugely energising and has enabled me to consider even more ways in which we can make our plans come to life. Many of you have contacted me with your thoughts about our exciting plans and I know you have enjoyed seeing the visuals in the Turret. I have just finished a meeting with our architects and Project Manager, as we have now agreed the phasing of the internal improvements to the Lower and Upper school sections. 2019 is certainly going to be a busy year. With record numbers attending our Open Mornings, and enquiries for places at an all-time high, our plans are clearly resonating with local families. The one consistent message from our visitors is how wonderfully engaged and polite our children are. Whilst I am looking forward to a break, I do so in the knowledge that I am fortunate to share the school day with so many delightful, hard-working young learners and supportive staff. I hope that they, and you, enjoy some rest too and look forward to welcoming you all back next month.
Ian Thorpe