Charity Assembly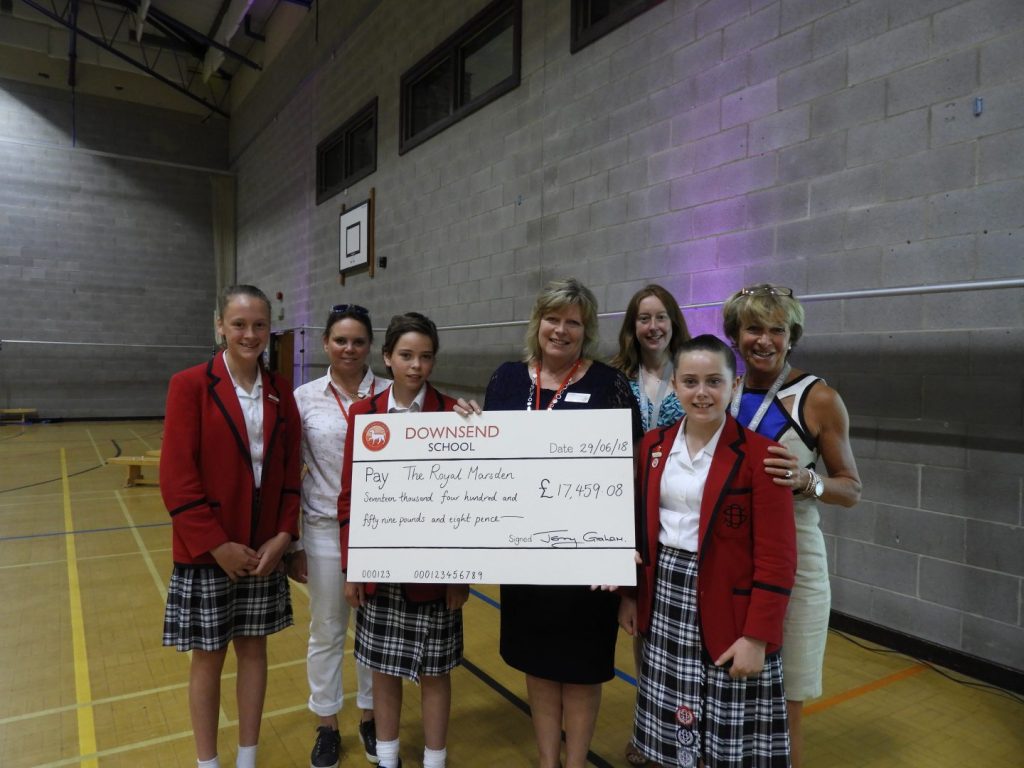 In assembly today Jenny Graham, one of Downsend's Charity Representatives, presented Liz Mullins from The Royal Marsden Cancer Charity a cheque for £17,459.00. The school's pupils, staff and parents raised this money at a number of fundraising events throughout the school year ranging from cake sales to quiz nights and collections at the end of school concerts and plays. We will raise further funds on Monday during the Upper School Charity Day.
One of the new events the children took part in was the Marsden March. The Lower School raised over £800.00 doing this and we hope the Upper School will match this again on Monday.
Miss Black, Head of History, and Mrs Temlett, Year 2 Form Teacher, raised over £1,100.00 when they completed the South Downs Trekathon earlier in the year. Other sporting events have raised £500.00.
Our thanks goes to all the pupils, staff and parents for their support and to Mrs Ludlam and Mrs Graham who have done such a wonderful job as our Charity Representatives this year.
Well done everyone!
Published on: 28th June 2018