Digital Learning at Downsend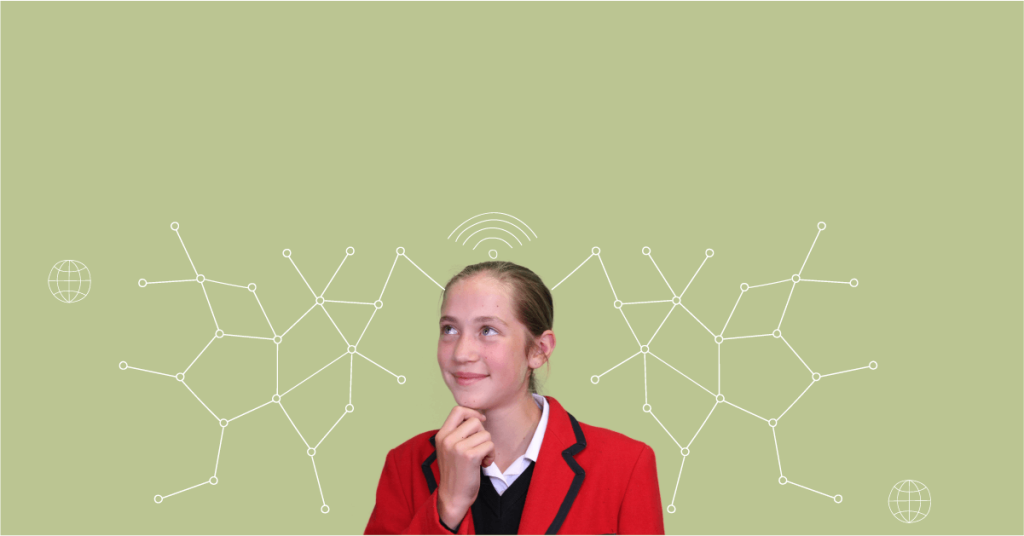 Digital Learning at Downsend - A Look Back and A Look Ahead.
Following the huge success of Downsend's online teaching and learning programme over the last few months, Lee Silva, Head of Digital Learning and Deputy Head of the Senior School was recently nominated for the NAHT 'Above and Beyond' award for his outstanding contribution in not only preparing the plan for online teaching and learning across the school but also educating and training staff in adopting the necessary new systems and programs to deliver it efficiently. We asked Lee to share his thoughts on the rise of digital technology in the school environment, and the benefits it brings for today's young learners.
You have been instrumental in ensuring that Downsend staff and pupils were fully set up with and trained in everything they needed to deliver/ participate in the school's online teaching and learning programme.
This was very much a whole school effort. The willingness from staff to learn how to deliver online lessons effectively was amazing. This was combined with an ambitious timetable where we felt it important to deliver as broad a curriculum as possible, giving pupils the opportunity to access as many 'normal' lessons as if they were in school, whilst also factoring in the wellbeing of pupils. The varied practical sessions that ran every morning (Sing-A-Long, Yoga, Fitness, Daily Doodle) were a superb way to start each day.
Looking back on the success of the online teaching and learning programme, what have been the key learnings?
Keeping it simple and giving staff the freedom to explore what works best for them and their classes. It is easy to be overly ambitious to begin with, but with so many new platforms for pupils, staff and parents to become familiar with, it was important to not overcomplicate things at the start.
I think it's important that as we return to school, we still push forwards with digital learning and explore the use of technology in lessons to maximise the learning that is taking place. My goal for this upcoming year is to introduce digital exercise books through the use of OneNote and move other elements of learning into a digital and more collaborative environment.
I feel so proud of the way that the staff embraced this opportunity for online learning and went away exploring new, creative ways of delivering their lessons. I remember starting the first day back after the Easter holidays and seeing all their hard work put into action with so many outstanding lessons on Teams and Seesaw.
Schools like Downsend are continually challenged to look for new and innovative ways with technology, and to equip young learners with the skills they will need for the future. How do you think your learnings from the changes implemented due to COVID-19 will help to shape the future of digital learning at Downsend? 
It's clear that we should have great confidence in the use of technology for learning, particularly when it facilitates 'flipped learning' which allows pupils to learn key themes at their own pace outside of lessons and then applying that knowledge within the classroom with the support of their teachers.
Digital Learning has shown that pupils can easily collaborate outside of lessons and engage in discussion to complete work independently or as a group. The last few months have however also shown us is that whatever technology pupils have at their disposal, there is absolutely no replacement for the interactions and relationships formed between pupils and teachers at school and so balancing the use of technology with outstanding classroom practice is so important.
What is Downsend's 'digital vision' for the months and years ahead? 
To enable pupils to continually experience the latest technologies as part of both the curriculum and through enrichment opportunities
To roll out 1-2-1 devices for all pupils from Year 2 upwards over the coming year.
To digitally record pupil's progress and create online portfolios of work, across all subjects in the curriculum and other enrichment activities
To become less reliant on the use of paper by increasing the use of digital and interactive exercise books and textbooks
To continue to encourage and develop critical thinking and problem solving amongst pupils with the use of digital technology, skills which will stand them in great stead for the uncertain yet exciting future ahead.
Published on: 20th August 2020