Downsend and Pfizer – Inspiring the next generation of scientists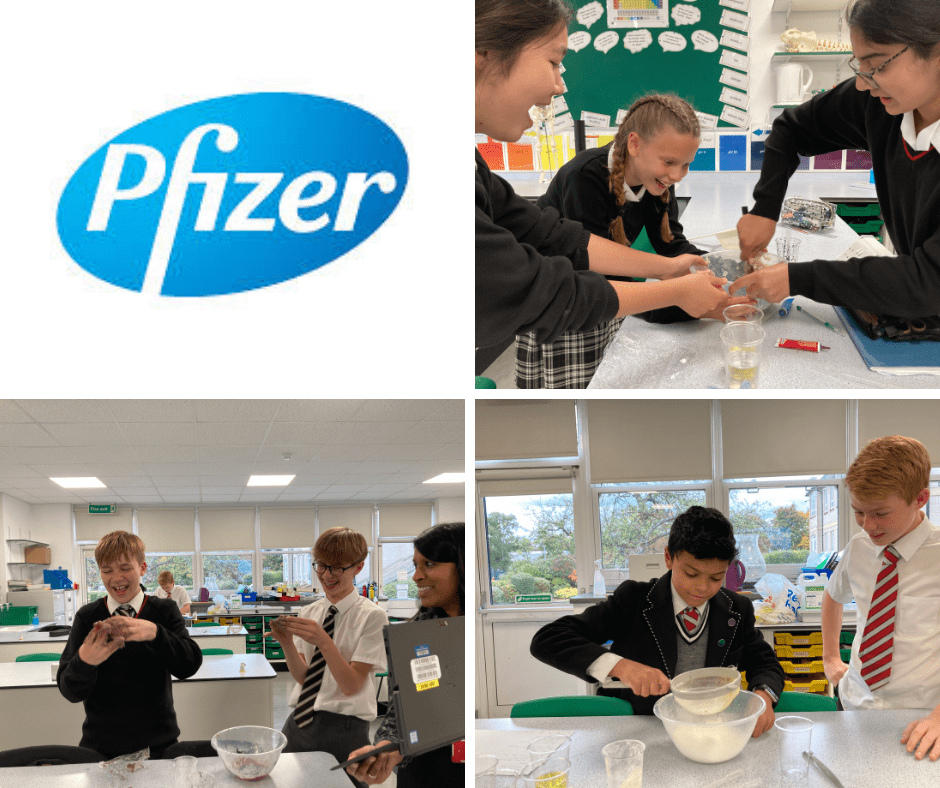 As part of our groundbreaking STRETCH programme, Downsend has partnered with Pfizer UK to take part in their Science Education Outreach Programme. The programme is designed to inspire the next generation of scientific talent, as well as showcase the range of career opportunities that exist with life sciences.
Delivered by Dr Davina Kirby, Head of Science at Downsend, alongside Pfizer's STEM ambassadors, pupils are introduced to the processes involved in developing an experimental molecule into a medicine. Originally designed to be on-site at Downsend, the programme has moved online, with ambassadors appearing on screen in the labs via MS Teams.
Over several weeks, pupils will investigate the making of a molecule by experimenting with slime, before moving on to medicine development with sugar crystals and Jenga activity blocks, and clinical trials with jelly beans.
We are delighted to work with our partners from industry to provide the pupils of Downsend with the opportunity to learn in a way that stretches, challenges and engages them far beyond the classroom.
Click to learn more about Pfizer's Science In A Box programme
Published on: 19th October 2020