Downsend Science Week 2018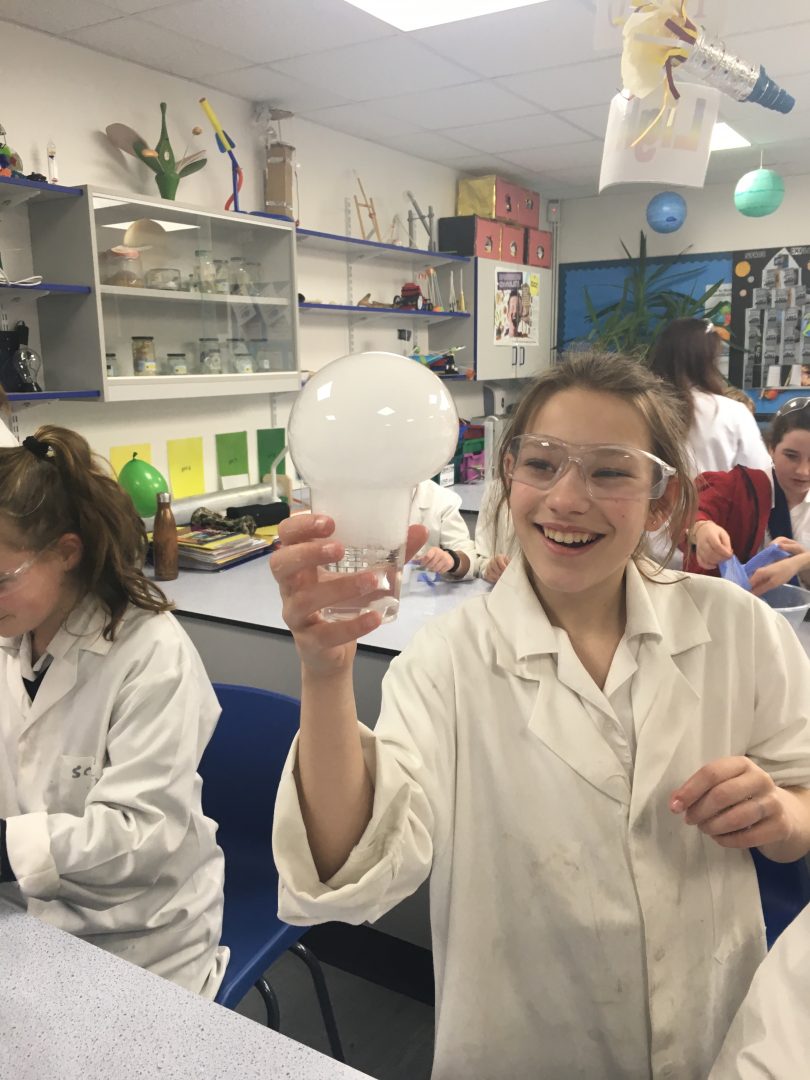 Downsend Science Week 2018
"Look up at the stars and not down at your feet. Try to make sense of what you see and wonder about what makes the universe exist. Be curious." Professor Stephen Hawking.
In a week were we lost one of our Science heroes, it seems fitting to be celebrating everything about Science. This week was all about being curious, inspiring Downsend students to make sense of the world around them and about shining a light on Science.
Having finished last week with two assemblies themed on Science, I was excited to see my inbox filling up with Science videos. We had videos on topics such as short circuits, bouncing eggs, volcanoes, levitating match sticks, reflections, and friction, to name only a few. The clear explanations, obvious enjoyment and the hard work put into them was a pleasure to see. Over 40 of these amazing videos can be viewed on Twitter (@DownsendScience) or through the Science Week blog that will be posted on Firefly by the end of the weekend. I would like to say a huge 'thank you' to all the children and parents who filmed, presented, and thought of the ideas.
On top of this, I've been receiving posters relating to Exploration and there has been a wide range of themes and imaginative ideas. Mrs Mercer, Mrs Taylor and Mrs Sutton have offered to judge these at the beginning of next week.
Within the department and around the school, we had more assemblies and interesting lessons.  Thursday was 'Dry Ice Day' from Year 5 to Year 8 were we observed several exciting and inspiring investigations.  Carbon Dioxide vortex rings, bubbles and acid rain shone through the day and we enjoyed being off curriculum and allowing the skills of observation and curiosity get the better of us. Year 4 were busy understanding the digestive process in lessons and requested a curriculum collapse session with the Van der Graaf generator to understand more about static electricity.
Finally, I received over 40 requests for postcards to be sent to 'Super Scientists' around the school and I hope these will arrive on doorsteps very soon. I am very proud of all the amazing work that has been going on in Science over the past year and would like to thank all my colleagues for supporting the department with the plethora of ideas and investigations every week, of every term. I would also like to thank the pupils for their continued enthusiasm for Science and hope they stay curious about the world around them.
Thank you to all those who contributed to Science Week 2018.
Tamsin Groocock, Head of Science
Published on: 16th March 2018