Downsend shortlisted for Independent Schools of the Year 2019 Awards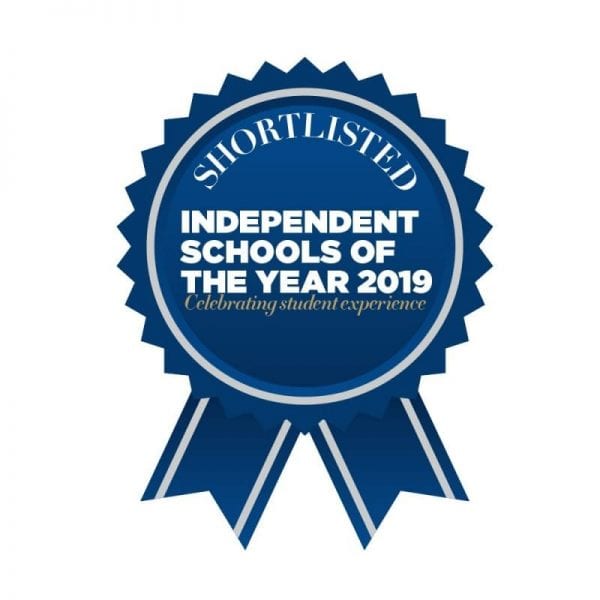 Downsend has been shortlisted for 'Independent School of the Year for Sporting Achievement', at the Independent Schools of the Year 2019 Awards.
We are hugely honoured to be nominated for these prestigious awards, won last year by some of the finest schools in the country: Wellington College, Sedbergh, Canford and Fettes to name but a few. It is a testament to our continued ambition and success, in the competitive sporting world of independent schools, that Downsend is being mentioned in the same breath!
Our school provides opportunities for all to compete regularly, in over 1000 fixtures a year, whilst providing an elite pathway and extensive support for community sport to flourish. Sport at Downsend is part of the fabric of our school.
It is not restricted to hours in the timetable, instead offering children throughout the local area the chance to shine in a host of sporting areas. In the past 12 months, Downsend pupils participated in over 1050 fixtures, winning in excess of 60% of them. Our first XI footballers were Surrey Cup finalists and National IAPS Bronze medallists, a feat matched by our U12 hockey team. Our cricket and netball teams toured Barbados to showcase their talents, whilst our badminton players were National IAPS Plate Champions. Our rugby sevens team won their group at the Rosslyn Park Sevens and our swimmers have qualified for the ESSA Primary National Championships for the fourth year in 5. Add to this national success at Biathlon swimming and it is easy to see why Downsend pupils possess character and resilience in abundance.
Yet it is not these individual successes that define sport at our school. Sport is not solely experienced by the elite, as all our pupils have the chance to represent Downsend. The Roberts Trophy, named after our recently retired, long-serving Director of Sport, has never been won by an 'A' Team, but by C and D Teams who regularly go through entire seasons unbeaten to pick up this coveted award.
In addition, Downsend provides a pathway to success outside school with the creation of a number of academies providing opportunities to perform at the next level, ensuring that our school is as busy and productive in the evenings and at weekends as it is during the school week.
Success and inclusivity go hand-in-hand and it is our assertion that one feeds the other. In 2014, Ashtead All Stars approached Downsend with fewer than 100 members and facing a bleak future. Roll to 2019 and the club now has 400 young girls and women playing netball weekly.
"Ashtead All Stars Netball Club enjoy a great relationship with Downsend School. Girls from the local community are able to benefit from the excellent facilities on offer, whilst the school are able to promote a successful and thriving club for their girls to be part of."
Minicrickets and Josh Evans Soccer Schools promote their sports to children as young as 3, all of whom receive top quality coaching and all the inspiration that they need to foster a love for sport. With over 20 players signed to local Football League Clubs, and 17 Downsend pupils having been selected for their respective Surrey County Age groups this year, the results of these community partnerships speak for themselves.
"The partnership between Josh Evans Soccer Schools and Downsend has provided hundreds of children a pathway into the sport, whatever the level. We continue to work with Downsend to widen opportunities for more children to enjoy the benefits of football coached in the right way!"
We are very proud of our sporting success; however, we are equally proud of the role that Downsend plays in supporting sporting inclusivity within the local community. In 2018, we made the move to having cricket as our summer sport for boys and girls, a move that has been heralded by parents and pupils alike. So, perhaps our greatest achievement is our 'Sport for All' ideology?
I am very proud that this approach has been recognised and will have my fingers crossed for good news when the Awards are presented in October. Every Downsend pupil and coach has contributed to earning us this recognition.
Ian Thorpe, Head.
Published on: 5th July 2019