Downsend announces elected charity for 2020/2021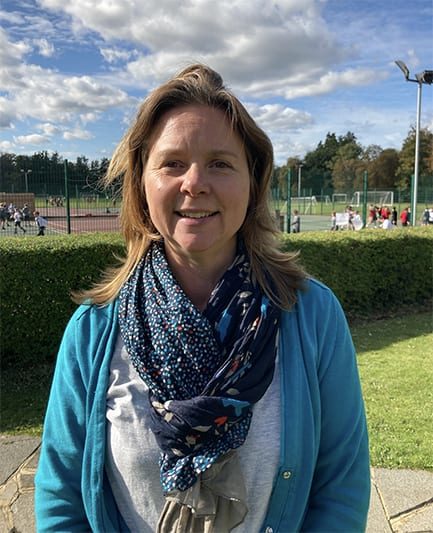 At the beginning of every academic year, we reflect on our role within the community and launch our charity fundraising plans. Our community of parents, pupils and teachers help us to support our chosen charities through creative and inventive activities and schemes. 
Last year we were baking, pancake tossing, dashing with Santa and his Elves and undertaking household chores for the "Love Me, Love My Mind" charity.  In previous years we have supported the "Children's Trust" and "The Royal Marsden", charities that are close to our hearts. We are proud to have raised over £40k.  
We are now delighted to support "Moment-um", www.moment-um.org  as our chosen
charity for the 2020/2021 academic year.  
We spoke with  Mrs Day, Head of Design &Technology and Charity Co-Ordinator here at Downsend to learn more about this amazing initiative, which we are so proud to be a part of.  
Hello Mrs. Day, firstly can you tell us why and when did you become Downsend's Charity officer?  
I supported the wonderful Jenny Graham in the role 3 years ago, with her handing me the reins in September 2018.  I have always enjoyed being involved in fundraising and volunteer work from a young age, taking part and organising sponsored events as well as helping out at my children's primary school, Rainbows and Cubs.  I feel young people should look outwardly on their lives, support each other and their local community.  GBWD, for both the Senior School and Junior School, reflected on how important 'giving' is to our own well-being.
  
What is the process involved in choosing which charity we support each year?  
At the end of the summer term, we invite the Downsend community to nominate a small, local charity for consideration.  Mrs Ludlam, Miss Wilby and I draft a short list for the Headmaster and Heads of School to choose from.  I then contact the charity to arrange for them to join us for a charity assembly and talk to the children about the work that they do.  This year we are unable to hold our usual charity assembly but Mrs Driscoll, who nominated Moment-um, has recorded an informative video of the work they do which will be shared with the pupils and their families.
  
Tell us a bit of charity we are supporting this year?  
Moment-um is a small, local charity that supports children with cancer and other life challenging illnesses.  They have refurbished 13 children's rooms in 5 local hospitals to make them more child friendly and less scary places to be.  They also have a Family Support Workers who arrange special treats, experiences and mini breaks.  Moment-um also have a boat for day trips called "Moment".
  
If people are interested in getting more involved in what they can do?  
We have set up a Virgin Money Giving page for direct donations but would love to hear from pupils and their families taking part in the Cognita Active World Challenge initiative launched on GBWD. (Cognita Be Well Day) 
 https://uk.virginmoneygiving.com/Team/DownsendsGlobalBeWellDay   
We would also welcome suggestions of fundraising ideas from our community that can be completed within year group bubbles!  Covid is no doubt going to present some challenges but together we will be creative and find a way to raise funds for our elected charity, Moment-um. 
Published on: 12th October 2020