Downsend's on a Roll with National Sporting Success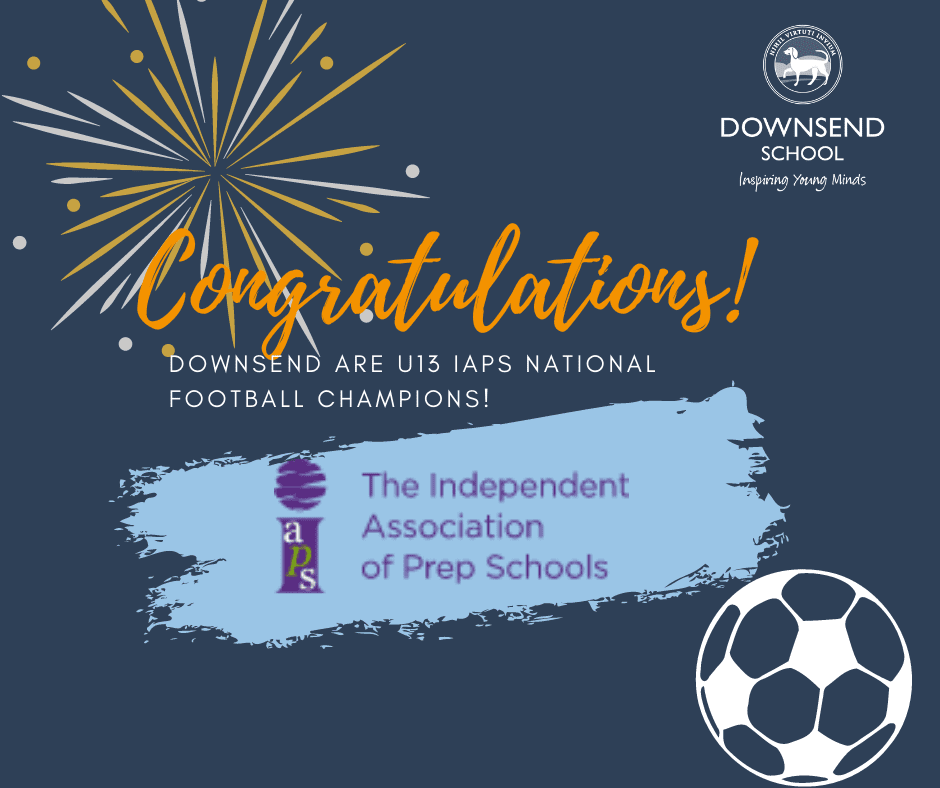 Over the course of last weekend, Downsend pupils travelled the length and breadth of the country participating in various National Championships.
Having travelled to Repton in Derbyshire on Friday for the IAPS Hockey Championships, our U12 girls came flying out of the blocks, winning their group with ease and a 100% record as the tournament's highest scorers. They then unfortunately discovered how cruel tournament sport can be. In spite of dominating their quarter-final, they were unable to convert their dominance into goals and eventually lost 1-0 to exit the competition.
In another thrilling hockey tournament at Danes Hill, our U8 Girls demonstrated fantastic progressive play across all the matches played, and we proudly saw the girls finish with 2 wins, 1 draw and 1 loss.  The girls worked well as a team, and it was a great introduction to tournament hockey for them.  They finished in a well-deserved silver medal position and were thrilled with their medals.
Onto Swimming on Saturday, and the U13 Boys took part in the Senior ESSAs at the Olympic Venue in London. The top 20 teams had qualified for the event, with the top 10 qualifying for the Final itself. A 9th and 11th spot on the Medley & Freestyle races saw us qualify for one final and narrowly miss out on the other, finishing just one hundredth of a second behind 10th place Millfield.
Meanwhile, our U9s were playing in a Football Tournament at Thomas' Clapham – this was their final tournament of the season. They played some superb football and were unlucky to concede in their final pool game.  This didn't dampen their spirits as they went on to take a further 3 victories in the next stage of the competition.  A fantastic performance with plenty of potential as they continue their Downsend journey.
Finally, the U13 Boys travelled to Suffolk to participate in the IAPS Football Nationals. Whilst fellow Cognita School, Cumnor House, scored well in a 4-1 opening victory, our boys then decided that conceding goals wasn't to their liking, and won the next 6 games without repeating the feat, including a 1-0 final win over Bede's (East Sussex). We are delighted that our U13A football team are @iapsuksport National Champions!
And the accolades keep on coming! For the second year running, we have made it into 'The Cricketer Schools Guide 2022' Top 50 prep schools for Cricket in the country. This selection follows an exhaustive process that saw a huge number of schools submit entries to be included in the guide. All entries were judged against an extensive set of criteria, which included a compelling commitment to cricket in the curriculum, facilities, fixture programmes and coaching. Also taken into account was how we kept the game alive during the pandemic, and how we look to ensure cricket remains a central part of school life at Downsend.
Downsend is fast gaining a reputation for aiming high, working together and digging deep. We are fostering these skills in the classroom, on the playground and on the Games Pitches, and we are building champions. We are incredibly proud of all our pupils, and to all the coaches who supported these remarkable achievements.
Published on: 24th November 2021