Green Flag Award for Downsend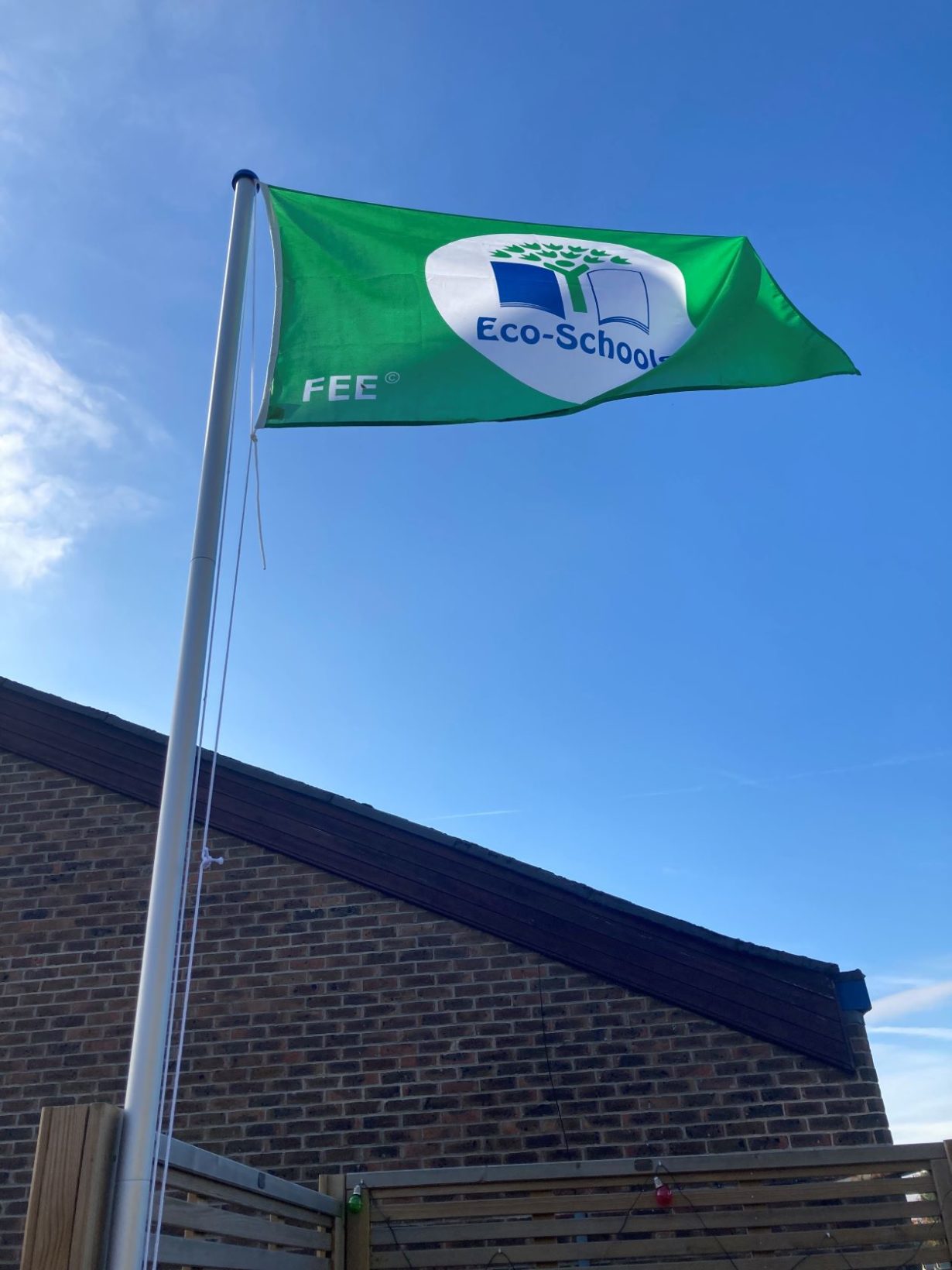 We are delighted to announce that Downsend School has recently been awarded the prestigious Eco-Schools Green Flag Award in recognition of our commitment to pupil-led environmental action.
Over the last nearly 2 years, pupils and staff at Downsend have been actively working towards tackling environmental issues, improving our school and local community, and taking steps towards protecting our planet through eco-awareness, education and action. Our journey began in January 2020, with the establishment of our Eco Club and Committee. Pupils carried out a full environmental review within our school community and grounds, in areas such as litter, energy and wildlife, identifying our strengths and weaknesses, and coming up with an action plan for improvement. They chose 3 main areas to focus on: Biodiversity, Waste and Marine, and participated eagerly in a range of environmental initiatives each week. Even during the lockdowns throughout 2020 and early 2021, the children continued to involve themselves with wildlife projects at home and in their local areas.
In recognition of our commitment to inspiring a global perspective in our pupils, we are delighted to have been awarded the Green Flag, which is now waving proudly from our Wellbeing Garden.  The flag and certificate mark the culmination of a number of environmental improvements at Downsend. Firstly, the establishment of the Wellbeing Garden with a sustainable focus and commitment to biodiversity, through planting for pollinators, the use of compost bins and bug hotels. Teams of Litter Busters from the Junior School can now regularly be seen walking around the school grounds with their litter pickers and promoting healthier, wrapper free snacks at playtime. We have also worked hard to reduce the use of single-use plastic through less laminating and have even been finding creative ways to reuse plastic in art.
Mrs Ludlam, who led the way at Downsend towards achieving this award commented "Everyone was delighted to be awarded the Green Flag, and we're really excited about all our future projects and commitment to looking after the environment. Our next focus is the school grounds, and we are planning to plant wildflowers, rewild areas of the grounds and increase recycling within the school."
Published on: 16th November 2021