Jersey Tour 2018 – Day 2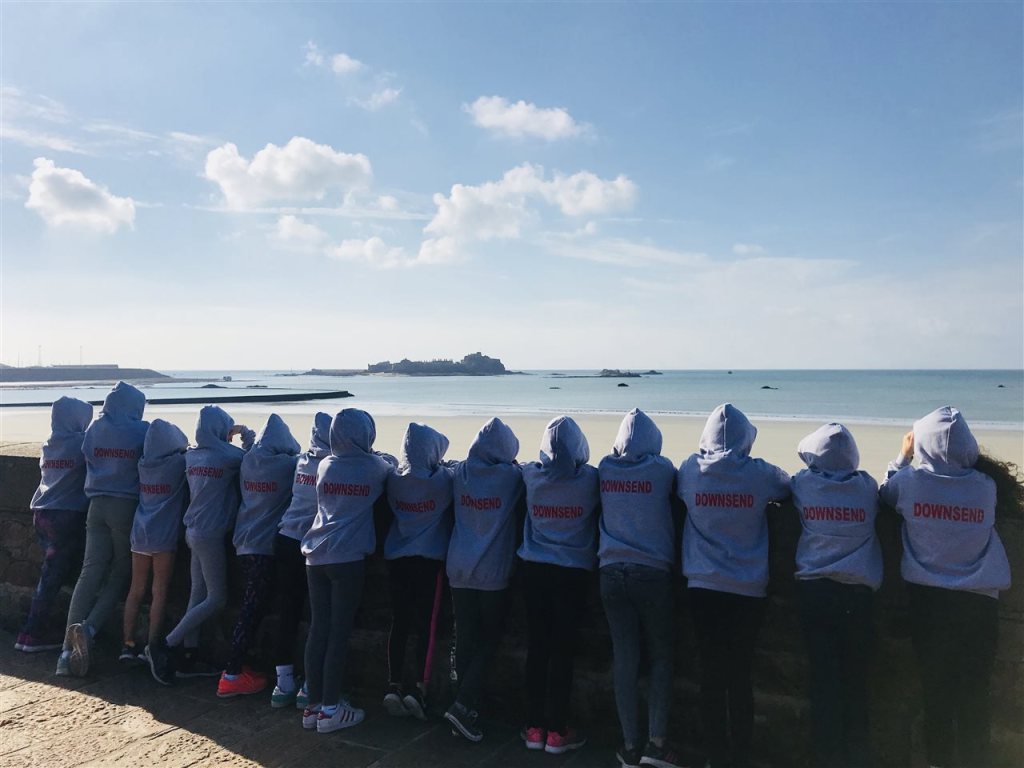 Day 2 was all about the 7 S's
1- SWIMMING
The children had a fantastic time moving between the inside pool to the jacuzzi and finally braving the cold arctic outside pool.
2- SHOPPING
We made the most of our central location by taking a brisk walk into St Helier the capital of Jersey. A quick shopping hit for all meant some Jersey souvenirs were acquired and maybe some gifts to be brought home, if they make it!
3- SUN
What a cracking day, glorious sunshine, 17 degrees and bright blue skies.
4- SAND
Golden sand provided the perfect platform for fun and frolics, beach cricket, football, tag rugby and beach scavenging.
5- SEA
A dip in the English Channel, up to the knees with the soft surf at St Brelade beach.
6- SPORT
Girls: Based on our previous visit to St George's Prep School they fielded a team to match our standard and to our surprise it was their U12 boys hockey team and U12 mixed team. The girls were amazing, tough and resilient to hold one team to a draw and the other narrowly losing 2-1 in a fantastic well matched game.
Boys: Another afternoon of goals, goals, goals! Today we played IBD football academy but our superior skill level and flowing football turned out to be the difference between the 2 groups of players. Once again, exhilarating football and superior finishing was on show from all 3 Downsend teams.
7- STRIKE
An evening of strikes, spares and gutter balls resulted in great fun for all involved. Some unique bowling techniques were on display for all to see.
Published on: 20th October 2018