Downsend School Leatherhead
Welcome,
Here at Pre-Prep Leatherhead learning is wrapped up in the excitement of play. We are very lucky; we have lots of outdoor space for our Forest School as well as indoor creative space, plenty of room to Inspire Young Minds and give children a choice of lively, social, fun or thoughtful activity.
This is a special place where a love of learning begins. Our vibrant, personalised learning programmes reflect a balance of academic structure and imaginative, creative play. Talented teachers, specialists in Early Years, create interactive learning experiences, always mindful of the individual needs of each child.  We inspire children to question, we satisfy their thirst for knowledge, while, at the same time, giving them the freedom to enjoy being a child.
Children are encouraged to initiate their own ideas, to be curious, adventurous and explore. I am in awe everyday of their bright young brains; their capacity for absorbing new skills, the imagination they must have to transform a tree stump in our play area into a lily pad, an elephant, or a bus.  Or create a mud painting from materials they find in nature.
Above all, we are a family where the values of kindness, courtesy, sharing and working hard together are placed highly in our daily life. Like all caring families, we believe in celebrating everyone's achievements as the displays along our corridors proudly show.
We would love to take you round our school, please feel free to visit us soon.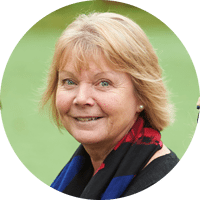 Gillian Brooks
Head Teacher
We have specialist teachers in Music, French, and Dance for every child in the school.  We enhance the curriculum with Swimming and Sport for Reception and Year One.
98% of our children meet or exceed the Early Learning Goals vs a 69% national average at the end of Reception.
For First Steps and Rising Reception, we enrich learning with Forest School, Pyjama Drama, Cooking and Gym sessions all taken by visiting specialists in the afternoon.