Local Schools Public Speaking Competition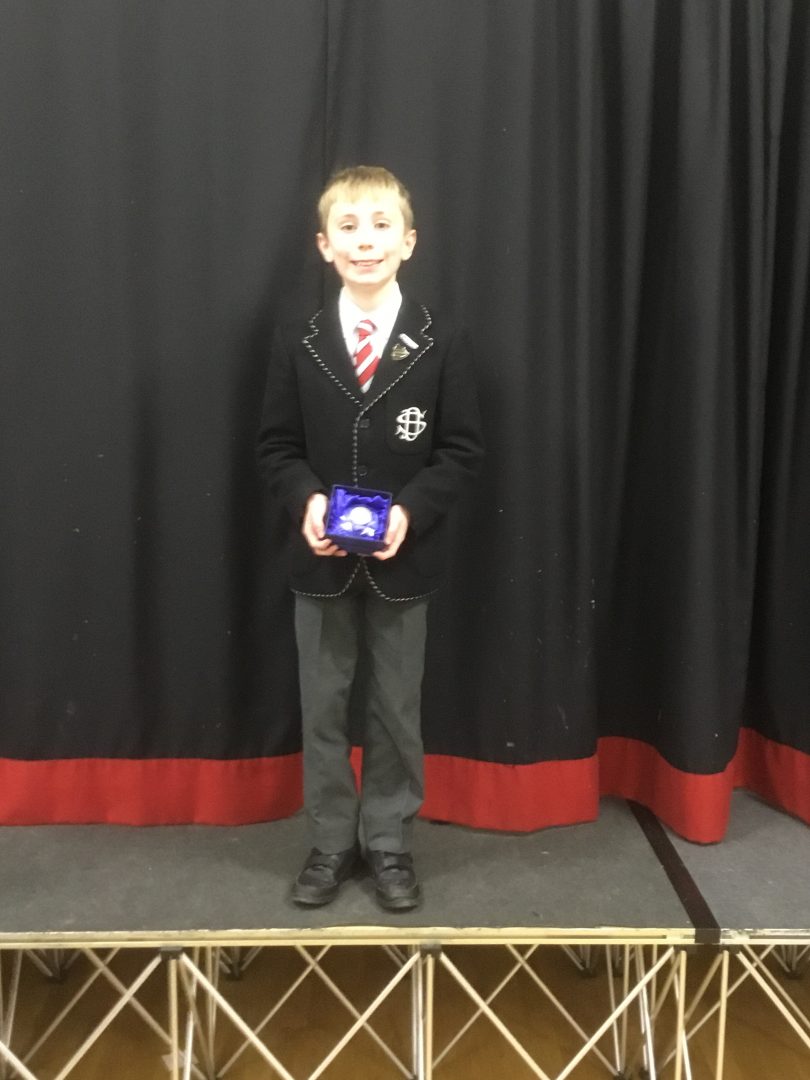 Local Schools Public Speaking Competition
On Wednesday evening Downsend hosted Manor House and St Teresa's for a Public Speaking competition for Year 5's and Year 6's with each school providing a team for each age group.
We heard speeches on a variety of topics from "Make up as a mask" to "Robot teachers are not the future". The standard of presentation from all six teams was outstanding and the confidence and courage, as the judges put it, of the children was most impressive.
Many congratulations to Adam V who was awarded the "Best Vote of Thanks" prize and was complimented on how he had made a well-rehearsed speech sound spontaneous. The overall winners were the Year 6 team from St Teresa's who delivered a thought provoking speech on the plight of the rhinoceros.
I was extremely proud of both the Downsend teams. They had worked very hard on their speeches and all spoke so well and confidently.
Thanks must go to Mr Thorpe, Mr Newland and Mr Watts for their support at the competition; to Mrs Vanstone for her tireless enthusiasm and drive for the Public Speaking Club and to Miss Coates for helping me with the teams.
The Teams were:
Year 5
Chairperson – Alexander C
Speaker – Lucy W
Vote of Thanks – Erika S
Subject – Should there be separate girls and boys sports?
Year 6
Chairperson – Arya K
Speaker – Imogen G
Vote of Thanks – Adam V
Subject – Make up as a mask
Published on: 23rd November 2018