Your child begins their Lower School journey in Year 2. Here they are welcomed to a caring and nurturing environment.
Polly
Year 3
I love Downsend because one minute I can be using clay in the Art Room, making Jam Tarts in Food Technology or writing a story about an Egyptian Mummy and the next minute I can be jumping in the pool!
A Warm Welcome to the Lower School
Children are the heart and soul of any school; their engagement, enjoyment and evolvement in their learning second only to their emotional well-being. So when I asked our children how they would describe life in their Lower School, I was immediately touched by their wonderful responses. I thought Liam's quote, 'Downsend inspires us to have the courage and confidence to try new things.' Could not more ably sum up spirit of our Lower School. I could write here about our excellent facilities: our 25m swimming pool, our new science labs, our Astroturf hockey pitches, all first class and enriching of our holistic approach to education without a doubt, but I wanted you to hear about Downsend from the children themselves – which is also brilliantly summed up by Charlotte in Year 2: "We have great fun!"
Happiness and inspiration are the key to creating a vibrant and energetic school atmosphere. In the Lower School, we believe that lessons should be fun and creative so that your child is excited to learn. History does not come alive for children from the pages of a dusty book, comprehension of fractions does not last past break if the experience is not memorable. In the Lower School, learning is immersive; it's hands-on, positive and enriching. Our classes are small enabling our dedicated teachers to nurture and stretch every child and to help them to achieve their full academic potential.
Throughout the school, we place great importance in our pastoral care and as your child progresses from Year 2 through to Year 5, they will be scaffolded every step of the way, whilst also being encouraged to become independent thinkers. Our curriculum is broad and vibrant and forms the basis of excellent preparation for the demands of 13+.
The Lower School is a very happy place and one that our pupils and staff are proud to be part of.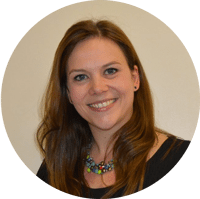 Clare Kirkham
Head of Lower School
A smooth transition from Pre-Prep
We understand that progressing to the Lower School can seem a big step, however, parents frequently tell us how amazed they are at how quickly their children settle into life in the Lower School.
Intimate and nurturing
The Lower School is an intimate and personal learning environment within the Prep School. Classes are grouped together and we have different playtimes to the Upper School to ensure children are surrounded by their own peers and feel safe.
Creative and inspiring learning.
It is not uncommon to see children in the Lower School learning about fractions by breaking chocolate into chunks, re-enacting the most challenging political rebellions using fruit or walking around dressed as Egyptians. We find that active learning engages the children's imagination, enriches the curriculum and makes learning fun.