Ranmore Spring Term Winners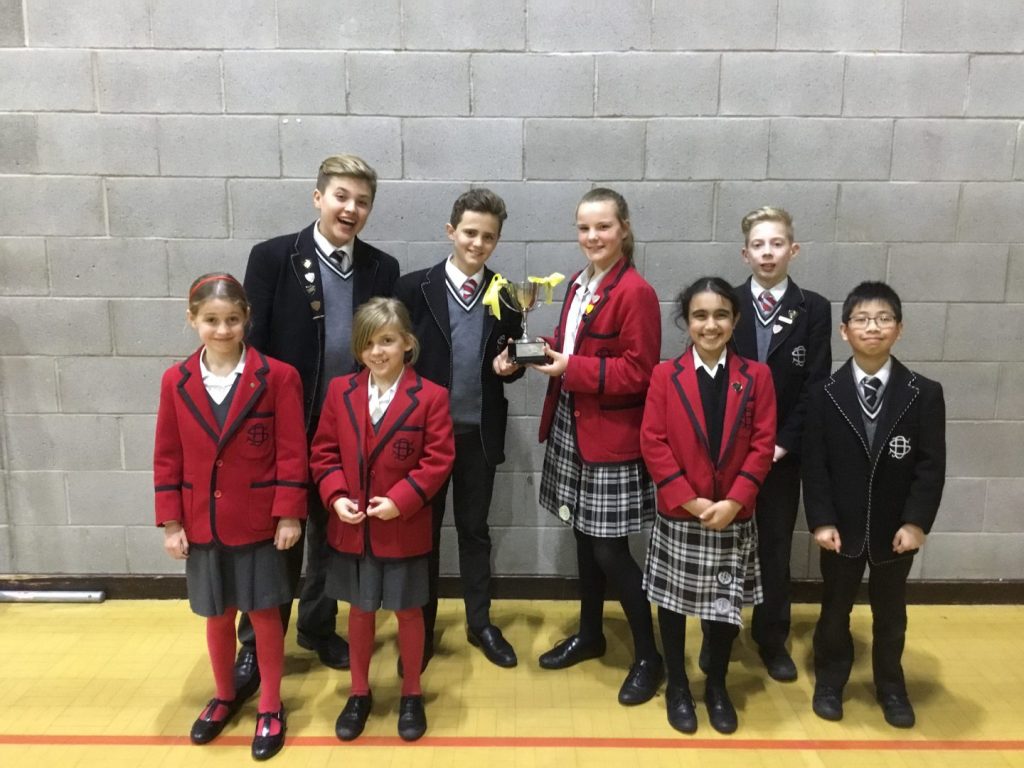 Ranmore Spring Term Winners!!
Congratulations to Ranmore for winning the Spring Term House Competition, we hope the children enjoyed their treat. House points are eagerly collected by all the children throughout the term for either academic work or demonstrating excellent citizenship. These points are added to the variety of co-curricular events to decide the overall winning house at the end of each term. Interestingly in the final collection Ranmore were in 2nd place in the Upper School and 4th place in the Lower School, but adding these together placed them as whole school winners. Before adding the collections to the co-curricular events, Norbury were in the lead with 118 points and Headley were in 2nd place with 99 points. However, as Ranmore had won the first two collections of the term convincingly, adding the final collection to their score, they claimed a thoroughly deserved victory for the term. Every house point counts, so very well done to all pupils in Ranmore!
Top Achievers:
Congratulations also to the top achievers for this final collection, its lovely to see your hard work recognised.
| | | |
| --- | --- | --- |
| Wisley | Geoffrey L | Matthew K |
| Norbury | Lauren L Q | Aryana M |
| Headley | Maya B | Eve J |
| Ranmore | Rayhan P | Roman H-T |
Published on: 20th April 2018