Teacher Spotlight Series – Jodie Newberry – Head of Year 4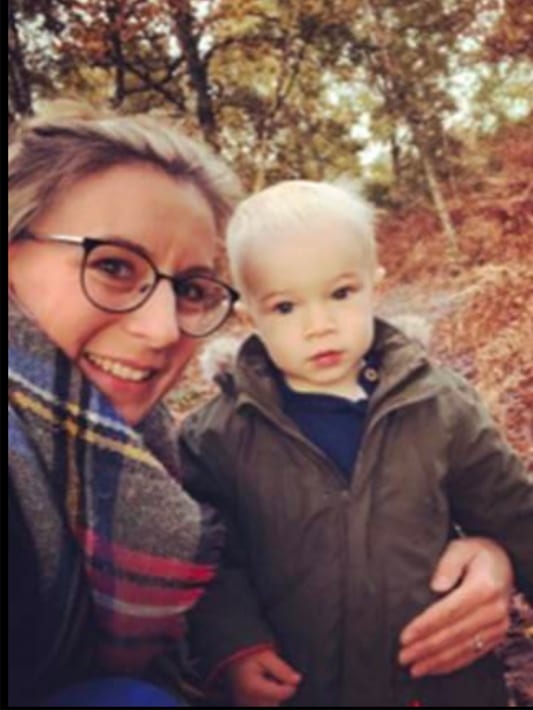 Welcome to our weekly series of The Teacher Spotlight. Today we are meeting our wonderful Head of Year 4, Jodie Newberry adored by all kids in Junior School.
Do you remember your first day at Downsend? Can you tell us how was it?
I remember my first day at Downsend very well – I was excited but nervous to be teaching somewhere new after 6 years in one school…and to be teaching boys again! Everyone, children and staff, were so kind and welcoming! I had worked with Mrs Kirkham before too so I knew already how much she loved Downsend and I knew I would love it too!
What did you do before you joined Downsend?
Before Downsend, I worked at Guildford High School for 6 years and very much enjoyed my time there. I studied English Literature at Cardiff University and then did some travelling, including two months teaching at a school in Fiji! This was where I discovered my love of teaching and I decided to make it my career.
What's your best memory from school?
I am very lucky to say that I loved my time at school and have many fond memories! One of my best
ones was going on a trek to Morocco when I was about 15, it was one of my first experiences of being immersed in a totally different culture and I loved every second of it! I can also remember several of my English and History teachers who really inspired me and instilled a love of their subjects – they are still my favourites to teach myself!
If you could grow up in any decade, which would you choose and why?
I think I was lucky to grow up in the 80s/90s so I would stick with that one – I'm glad technology was much more basic when I was a child as I think the pressures of social media are such a challenge for everyone nowadays and I have great memories of my own childhood, so I wouldn't change it!
What are your "trapped on a desert island" books? And why? 
I would find it almost impossible to choose a book to take to a desert island; does my kindle count?! I love most genres of a book but especially magical realism so The House of the Spirits by Isabelle Allende or The Night Circus by Erin Morgenstein would be good options! My favourite series as a child was the Laura Ingalls Wilder books so I would be tempted to take those for a comforting option!
If you could pass on one piece of wisdom to your students, what would you share?
My one piece of wisdom for my students would be just to try! Try to be kind, try new things, try your best and that's all you can ever do!
A fun fact we might not know about you?
A fun fact that you might not know about me….if you haven't been in my class you might not know that I have a black house rabbit called Puffin who lives in my kitchen!
Any lockdown tips that you can share?
My lockdown tips are to enjoy the fresh air as much as you can and to try and find joy in the small things! During Lockdown 1 I wrote down one thing that made me smile every day and I am trying to continue that now – I find it helps to look back on when I'm having a bad day!
Published on: 12th February 2021