Teacher Spotlight Series – Martin Skitt – Senior School Leader of Learning and Innovation Head of Languages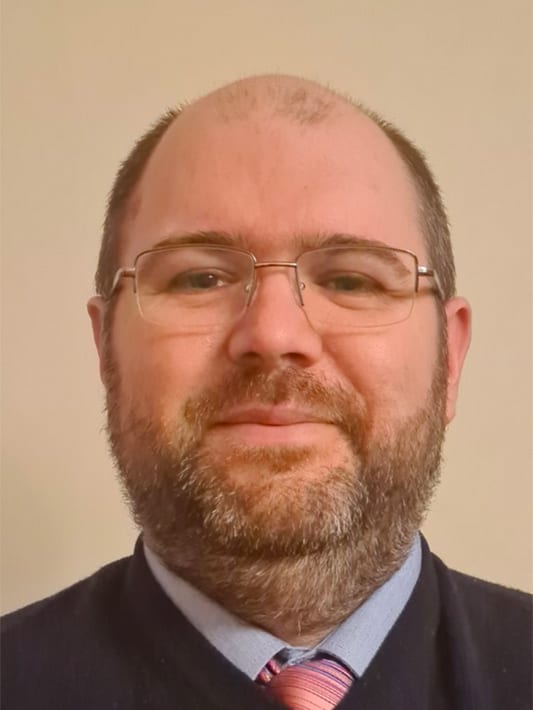 Welcome everyone to our weekly Teacher Spotlight Series, where we pay homage to our teachers who are dedicated to providing every child with the most innovative and inspiring learning experience. Today we are meeting Mr. Martin Skitt, our Senior School Leader of Learning and Innovation and Head of Languages.
Do you remember your first day at Downsend? Can you tell us how was it?
As ever when you start a new job, the first day passed in a bit of a blur, but I remember the warmth of the welcome that I received from my colleagues. I also remember being put on the spot by the external INSET trainer who decided to prove the point he was making by giving us all a task in German – all eyes were definitely on me!
What did you do before you joined Downsend?
I joined Downsend after 15 years at a large secondary school on the other side of Surrey. For most of that time, I was Head of Modern Languages, but also held a range of other whole school responsibilities. Whilst I was at university, I spent a year working in two Grammar Schools in Austria teaching English. I have wanted to be a teacher since I was 7, so teaching has always been in my blood!
What's your best memory from school?
I was lucky to do several trips abroad, including exchanges to Germany and France from which I have both funny and moving memories. However, I vividly remember a Music tour to the Czech Republic, not long after the fall of Communism, and remember playing to audiences in the Market Square in Olomouc.
If you could grow up in any decade, which would you choose and why?
I would not change having grown up in the 1980s, apart from the fact that I look back on the clothing and shudder! I definitely think that life before technology was simpler and there was less pressure on young people.
What's your all the time favourite movie and why?
As someone who has always wanted to work with and inspire young people, "Dead Poet's Society" had a profound effect on me growing up. I also enjoy watching French and German-language films, and amongst my favourites are the Louis Malle classic "Au revoir, les enfants" and the Wolfgang Becker film "Good Bye Lenin!", both of which reflect the periods of European History that I am particularly interested in.
If you could pass on one piece of wisdom to your students, what would you share?

Success in learning is a marathon not a sprint, and the best learning happens when you make mistakes, so don't be scared of having a go, and if it goes wrong, just ask yourself why!
Is there a quote or saying that you live your life by?
The mantra that I have always tried to live by is that, in all things, show respect.
A fun fact we might not know about you?
I was once lent the master key to Durham Cathedral so that I could practice on the Cathedral Organ when it was closed! I only did it once… it was a bit too spooky for my liking!
Any lockdown tips that you can share? 
 Let's all take care, and hopefully we won't have to have another one!
Published on: 5th March 2021