Teacher Spotlight Series – Meet Sarah Skitt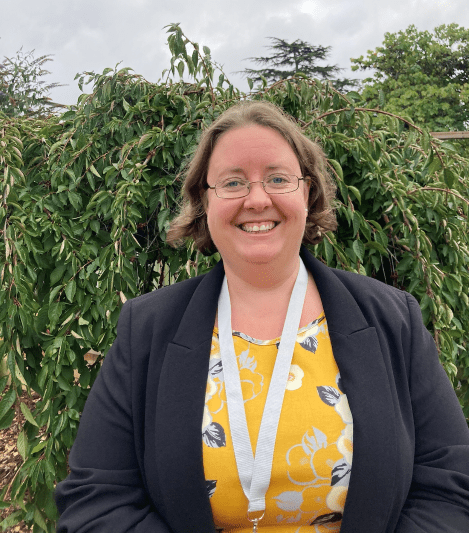 Teacher Spotlight Series - Meet Sarah Skitt
Welcome to another installment of our Teacher Spotlight Series. This week we meet another new member of the Downsend team, Sarah Skitt, Head of Humanities:
Welcome to Downsend School! How was your first day?  
Very busy!  However it was also immensely exciting and I felt very welcomed by staff and pupils.  Downsend already feels like home and I am excited about the journey ahead. 
What did you do before you joined Downsend? 
I have worked for 13 years on the other side of Surrey at a large secondary school, teaching across the Humanities subjects and Sociology.  I was very fortunate that due to the size of the school I had a wealth of opportunities open to me to lead various teams from transition Humanities in Year 7, to the Sociology department and whole school projects as well!  I hope to bring my diverse experience and skills to the team here at Downsend. 
What's your best memory from school? 
My History lessons, I learned from an immensely skilled and inspiring group of teachers who were generous and dedicated with their time and enthusiasm.  They harnessed my love for the subject and made it come alive.  They also made me subject prefect in the 6th form which involved me supporting at theme days and in class.  I already knew I wanted to be a teacher but this experience really fired my enthusiasm for History. 
If you could grow up in any decade, which would you choose? 
The 1980s/ 1990s (the one I grew up in). There was less invasion by technology in my childhood but growing up then meant I was fortunate enough to be starting out in adulthood at the turn of new millennium and that felt a very exciting situation to be in! 
What are your "trapped on a desert island" books? And why?  
With two small children aged 8 and 5 that are complete bookworms I would most likely need some books to keep them entertained!  All the classics such as Famous Five and Thomas the Tank Engine.  If I was able to get 5 minutes peace on the desert island I enjoy reading biographies as I am interested in people and their experiences. 
If you could pass on one piece of wisdom to your students, what would you share? 
Do things for people not because of who they are or what they do in return but because of who you are. 
Is there a quote or saying that you live your life by? 
Footprints in History are not made sitting down. 
A fun fact we might not know about you? 
My hidden talent is an immense knowledge of the lyrics of Disney songs! 
Published on: 2nd October 2020