Teacher Spotlight Series – Susanna Taylor , French Teacher, 2ic Languages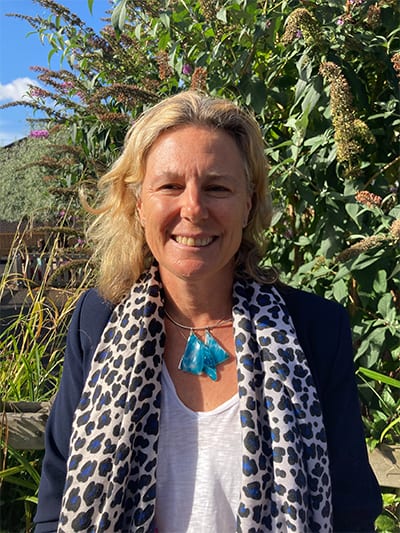 Teacher Spotlight Series - Susanna Taylor , French Teacher, 2ic Languages
Welcome everyone to this week's Teacher Spotlight Series. Today we are meeting Susanna Taylor, or as many of you might know as Madame Taylor, our Languages Teacher at the mainsite.
Do you remember how was your first day at Downsend?
I remember it vividly! I was an NQT teacher and was keen and raring to go! I received a warm welcome from the staff and pupils alike and instantly knew I had done the right thing, re-training at 30 years old to be a Languages Teacher!
What did you do before you joined Downsend?
I was a Brand Manager for Lactalis: Marketing the Président Brand of Butter and Camembert. Prior to that, I was an International  Marketing Manager for a Property Company which built Shopping Centres in France/Belgium/Sweden and Spain. My first senior role was as a Production/Promotion Manager for a magazine called In-Store Marketing.
What's your best memory from school?
My favourite time at school was playing lots of fabulous sport, including lacrosse. My highlight was when I was u15 captain and we won the Surrey Schools Lacrosse Tournament joint with Guildford High School. I had to give a speech in front of lots of parents and other schools. I also remember my amazing English teacher who is now teaching my daughter English!
If you could grow up in any decade, which would you choose?
I grew up in the 80s and loved it. I wouldn't choose any other decade to grow up in! Big hair, great songs and neon coloured clothes!
What are your "trapped on a desert island" books? And why?
I have four. "A Room with a View" by E.M. Forster. It is a beautifully written classic and is set in one of my favourite cities Florence. I dream of "a room with a view." Also, I loved "Goldfinch" by Donna Tartt. It was a gripping read with lovely descriptions about a boy and his adventures with a painting. My most recent read is an uplifting, but sad book, by Jeanine Cummins called "American Dirt" about the migration of refugees from Mexico across the border to the US. Finally a French book "Black Water Lilies" (Nymphéas Noirs) by Michel Bussi: a stunning, twisty murder mystery set in Monet's Gardens in Giverny. I also wouldn't be without a French Dictionary and Keats' poems.
If you could pass on one piece of wisdom to your students, what would you share?
"If at first you don't succeed try, try and try again!"
Is there a quote or saying that you live your life by?
My mother said this to me and I think it goes a long way: "Manners maketh man!"
A fun fact we might not know about you?
I used to teach at a French "lycée" in the South of France nr Avignon.
Published on: 13th November 2020