We are a busy school and our children thrive on it!
Our focus is to deliver a rich, and stimulating timetable that supports each child's individual purpose.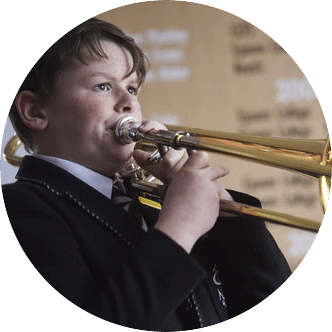 Our school day through the eyes of Fraser Spalding
06:15. I practice my French and Latin with my Mum, learn vocabulary and play either my saxophone or trombone. My Dad drives me to school for 07:55. At the Admin Gate, I meet up with Jake and Josh, and talk about what we did over the weekend, like school sports fixtures and competitions.
The gate opens at 08:00. We leave our bags in Howard House and go to school clubs; we get our books ready in the Common Room for lessons up until break. Then go to our form rooms for a few minutes to be registered.
First lesson is Science with Mrs Groocock; we often do fun experiments.
Our next lesson is Double English; our teacher Mrs Smith often gives us challenging comprehensions.
Then after the lesson bell, it's off up the many stairs of Howard House to Religious Studies, one of the more challenging subjects due to the many essays.
Afterwards, some of us rush off speedily to the Music Room where we take part in the Upper School choir led by Mr Williams, the Director of Music.
Following that, it is straight off to Maths with Mrs Langridge for half an hour. Next I make a mad dash to games, quickly change into our games kit and have an hour of football with the first and second eleven.
Then we change again, and head back to Form where we talk and fill out current affairs quizzes.
Lunch for most, but for some we go again to the Music Room and rehearse for the musical performance. After that, it is finally lunch and our final group of lessons, which begins with Double French with Madame Taylor, where we develop our modern language skills.
Finally we have Double D.T. (Design and Technology) with Mrs Day and Mr Turvey. We invent and create games, cars, toys etc. Then it is back to the Common Room to get our homework ready, and home.
We do homework for one to two hours. By then it's seven o'clock and time to go back to Downsend for football training with my football club, Ashtead Colts, for an hour.
Then it's back home, get into my pyjamas, read for a few minutes, turn the light off, go to sleep, ready for another busy day at school.