What's That You Are Reading? – Lisa Brunt – Assessment & Exams Manager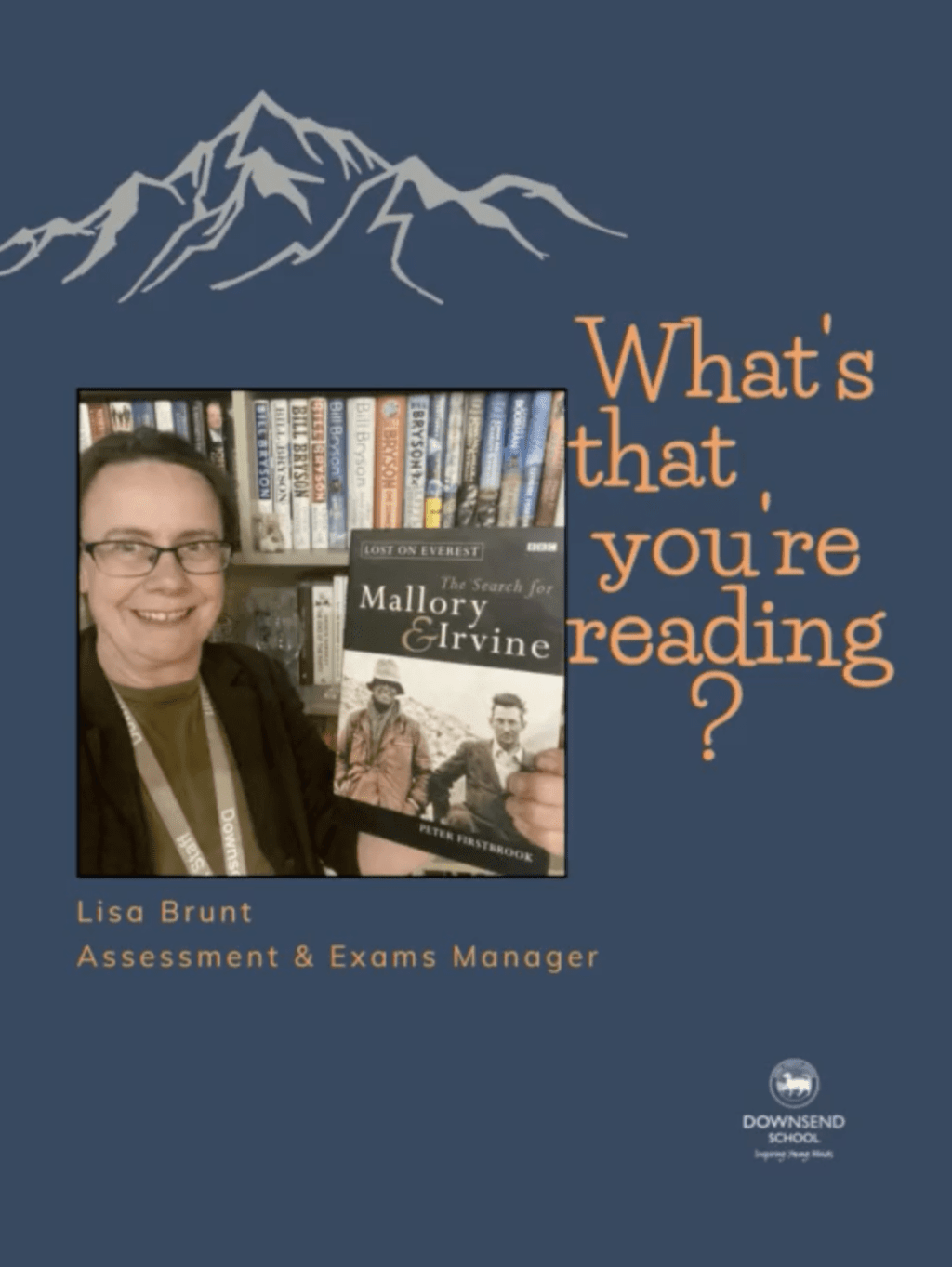 With my love of mountains, I chose to read 'Lost on Everest – The Search for Mallory & Irvine' by Peter Firstbrook. A true story, describing George Mallory and Andrew Irvine's attempt to reach the summit of Mount Everest in 1924.
I'd highly recommend this book to anyone with a mutual interest like mine in mountaineering and particularly adventurous historical events. It really leaves you wondering whether they actually successfully made it to the summit … or not.
During term time, I particularly enjoy reading non-fiction books, leaving fiction until the school holidays. Being absorbed by a gripping story is a great escape!
Published on: 26th May 2021