What's that you're reading? Ms. Elmas , Teacher of English, Senior School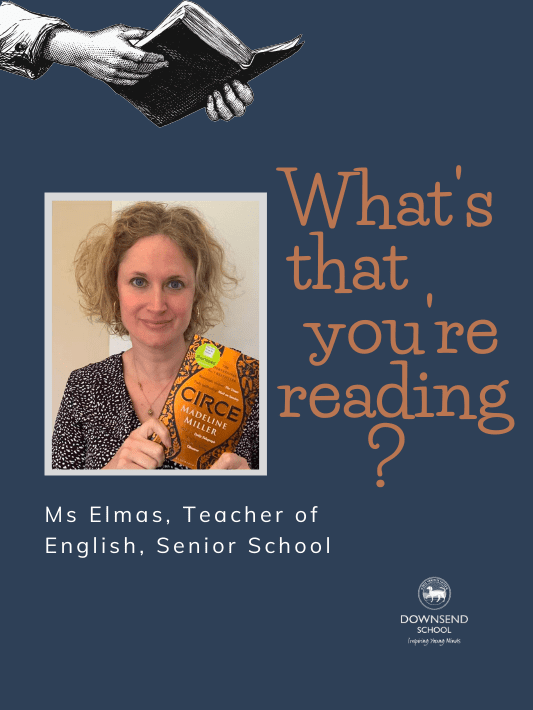 Just over a week to go until the WorldBookDay, and we are delighted to bring you our second installment of 'What's That You're Reading', featuring Stephanie Elmas, Teacher of English.
What are you reading at the moment/What was the last book you read?  Please give us a brief synopsis. What's the main message of the book? 
I am reading Circe by Madeline Miller. This tells the story of the origins of medicine through the eyes of a Greek goddess. It is a brilliant retelling of many famous myths from a woman's perspective.  
 Please share your favorite quote or a short extract from the book.
 Why/when do you read?
I read because books make me laugh, cry and learn! 
Published on: 24th February 2021