What's that you're reading? – Ms. Natasha Ludlam – Year 3 Teacher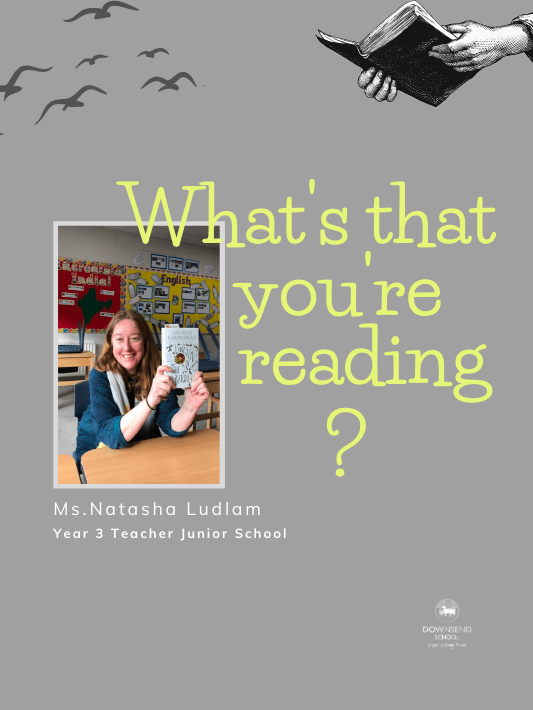 I'm reading "Lincoln in the Bardo" by George Saunders at the moment. I'm about halfway through but I'm gripped by the narrative style – it is written, unlike any other book I have ever read, with a blend of quotes from historical books, the constant switching of narrators and perspectives and breath-taking use of language. The central theme is grief and loss.  Abraham Lincoln's young son has just died and we are accompanying him in his journey of loss and attempts to reconnect with his son. 
I haven't finished it yet, but I would recommend reading 'Lincoln in the Bardo'  – and I have given it as a present to friends! At times it is almost unbearably sad but it connects us with one of the most fundamental elements of life, which is grief and loss.  It's an unflinching examination of this makes it a very powerful novel. 
When I was a girl I devoured books by Enid Blyton; the Famous Five and Malory Towers were my favourites! 
I have always read lots; I read all the time. I read English and History at university, I am forever compiling lists of more books I want to read and I love reading with my class and my own children. It takes me to another place and I love the way it helps me imagine how other people might be feeling or interpreting situations.  
One of my favourite authors is Kate Atkinson. I like the way she manipulates time in her novels. Life After Life and A God in Ruins left a lasting impression.  I particularly liked the way the novels were set in the Twentieth century, involving a large family and combined historical elements such as the impact of the World Wars upon the lives of individuals.  
My favourite quote is from EM Forster's Howard's End – 'only connect' 
I enjoyed reading all of his books. I like a mixture of genres but especially like novels which have shifting perspectives and psychological insights into characters and their problems, set against different historical and cultural backdrops. 
Ms. Natasha Ludlam, Year 3 Teacher
Published on: 31st March 2021