What's that you're reading? – Tracey Tullett – Teaching Assistant Little Downsend, Leatherhead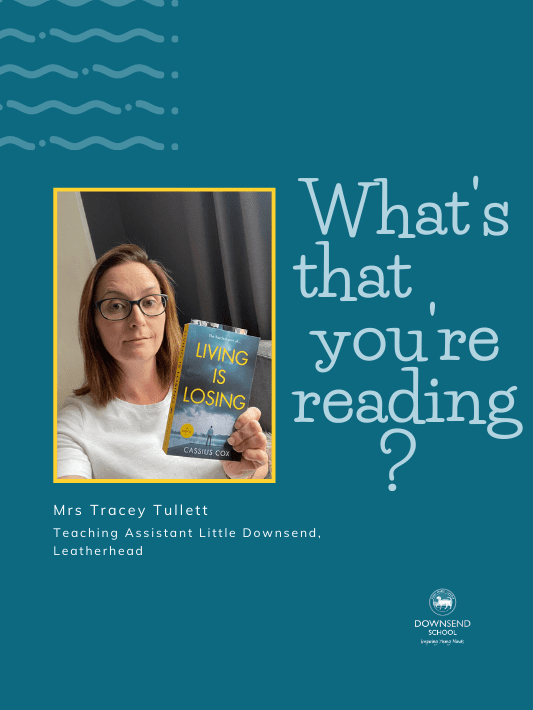 The book I'm currently reading is called "Living is Losing" it is written by a local Dorking man called Cassius Cox it's his debut novel.
The book is about a young boy who witnesses the traumatic event of his brother dying and how he deals with his pain and grief through the years! It's a great book and it had me gripped right from the start.
I love reading in the evenings and at weekends it a way for me to escape the world around me, I love reading thrillers and mystery books that keep you glued from start to finish and you can't put them down!
Published on: 12th May 2021