Year 6 Evacuee Morning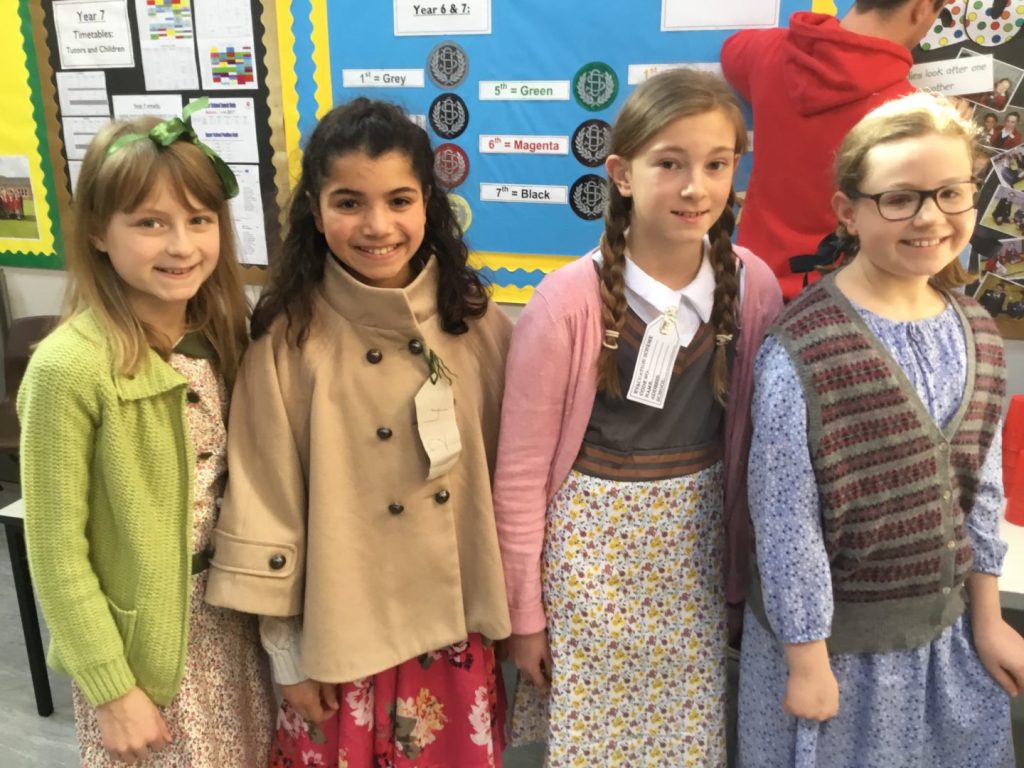 On Wednesday Year 6 had an Evacuee morning, which everyone really enjoyed. One of the most fun activities was a tasting session. This included trying Juice or Lemonade and a variety of biscuits and cakes made from real wartime recipes. These were baked by teachers and pupils and I have a couple of quotes on the feedback from pupils on the food, "the food was amazing" and "it was so tasty". We all really enjoyed stepping into the shoes of an evacuee. The variety of costumes were amazing. Some had tank tops (sleeveless jumpers) and some had long socks or shorts.
We also made gas masks, which was great fun. They were made using: a gas mask template; cellophane; tissue paper; string and a rectangular piece of cardboard. There were also lots more activities. We were given things such as World War Two quizzes; an evacuee diary; and lots of other fun things. Though my favourite thing of the day was looking at a World War Two cookbook, bought in by one of my friends. It was amazing, even though the recipes had been based on rations, so they didn't have many eggs or much milk in them, they honestly still sounded so scrummy and I'm sure that they would have tasted fantastic. We also got a few recipes that we can try at home, which I'm looking forward to trying.
So, on a whole we all really enjoyed getting dressed up, learning lots of new facts and tasting the wonderful food!
By Oliver and Joshua B
Wednesday was a fantastic morning. The children looked brilliant and I was so impressed with the way they approached all the activities.
I wanted to say a big thank you to Emily M, Bronwen R, Luke W, Ed G, Mrs Dinnage and Mr Temlett for providing such tasty wartime treats for the children to try. Thank you also to Ed G and Isaac N for bringing in an actual recipe and coupon books from their grandparents, to share with Year 6.
Helen Black
Published on: 16th March 2018