Year 7 Art Trip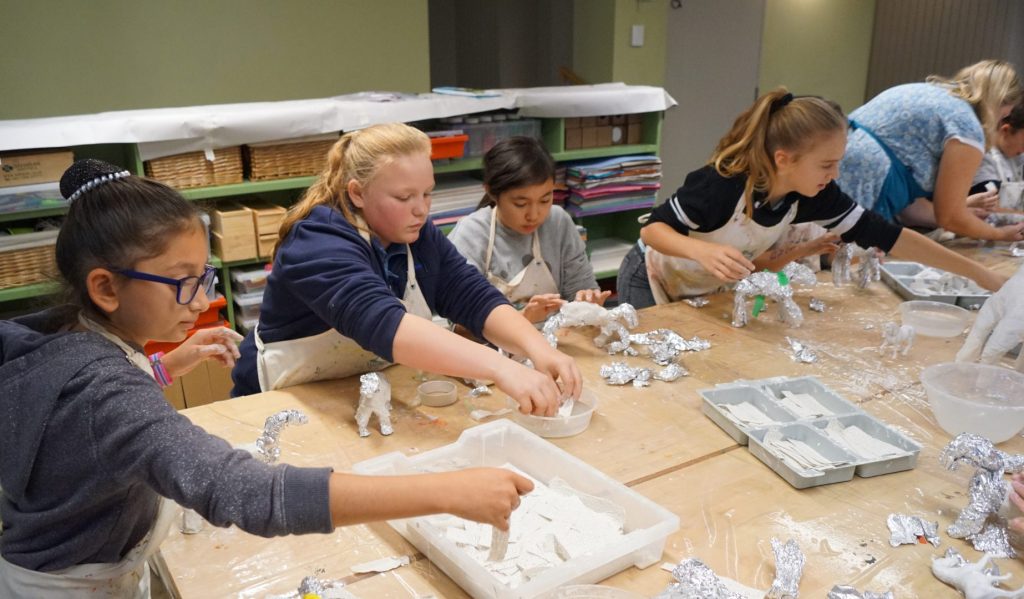 On Thursday 15 November, Year 7 visited Watts Gallery to look at some paintings and sculptures, make some art and find out about George and Mary Watts. We had a wonderful day at the gallery!
My group began their day in the sculpture gallery and saw work by George Watts. These were inspiration for what was to come. We made our way to the learning centre and made a sculpture of a horse, using tin foil for the armature before applying modroc. I think we would all agree that we had lots of fun, as it was a messy job!
Afterwards, we saw Mary's studio and learnt about what she did before spending some time in George's studio. He had an amazing pulley contraption in his studio allowing him to paint massive pieces of art. It was astonishing!
Then we had our long awaited lunch, which gave us new energy for our final session: sketching some of George's sculptures and paintings in the main gallery. And then, just like that, we were off. Going back to Downsend School.
Luke W, 7RH
Published on: 16th November 2018