Year 8 Two Day Play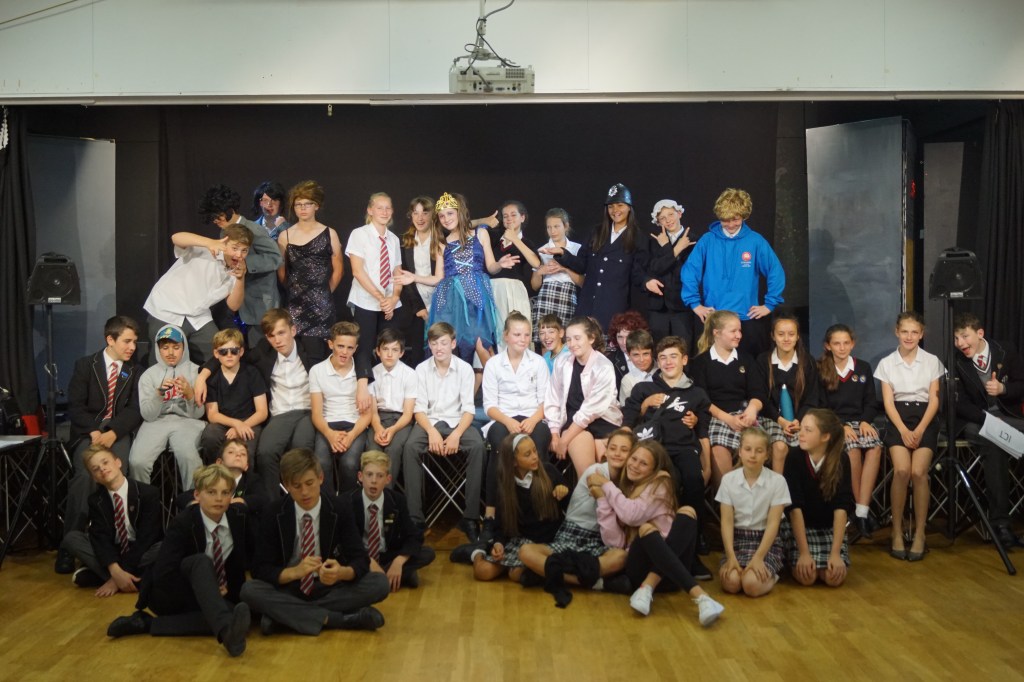 As part of their ACE programme, Year 8 participated in the Two Day Play. On Thursday morning, they had nothing; on Friday afternoon, they performed three plays to an audience of Years 5-7 plus staff!
The year group were divided into three theatre companies and, although they were given support by staff, the ideas are the execution were all their own. I think they did really well and produced about an hour of fantastic entertainment.
The first company were called Academy of Children's Entertainment (ACE) and produced a murder mystery with a twist called Tiffany Is Dead. This may be most memorable for Ollie C's dance routine.
The second company were known as Team 15 and their play was called On The Jolly. It imagined Ollie G and Joe R as hosts of a daytime talk show with something sinister going on behind the scenes. Felipe G stole the show here with his maracas.
Finally, the company Your Name presented A Day In The Life Of A Year 8 Student. The audience greatly appreciated this play, although I'm not sure all the teachers who were impersonated enjoyed it quite as much!
The overall winners for the week were Team 15, but it was a close-fought contest and everyone did well. Thank you to all of Year 8 for their hard work and entertainment value.
Published on: 22nd June 2018