People are what make our school inspirational. 
Find out more about our senior leadership team in their profiles and the other members of staff that support our school and the success of our students.
Ian Thorpe
Headmaster
Ian's track record in the Surrey prep schools sector is impressive. Prior to joining Downsend he was Headmaster at Chinthurst, Head of City of London Freemen's Junior School and Deputy Head at ...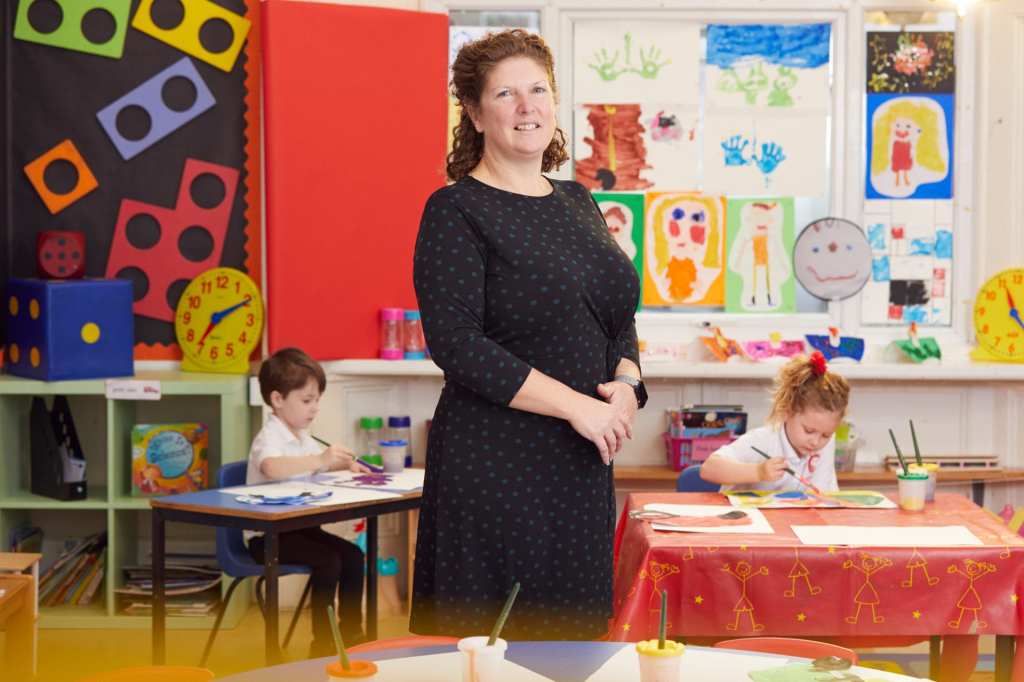 Vanessa Conlan
Head - Little Downsend Ashtead, Epsom and Leatherhead
An experienced teacher of 20 years, the last 8 in headship, Vanessa is a graduate of the University of Southampton where she obtained a BEd (Hons) in Primary Education with music specialism.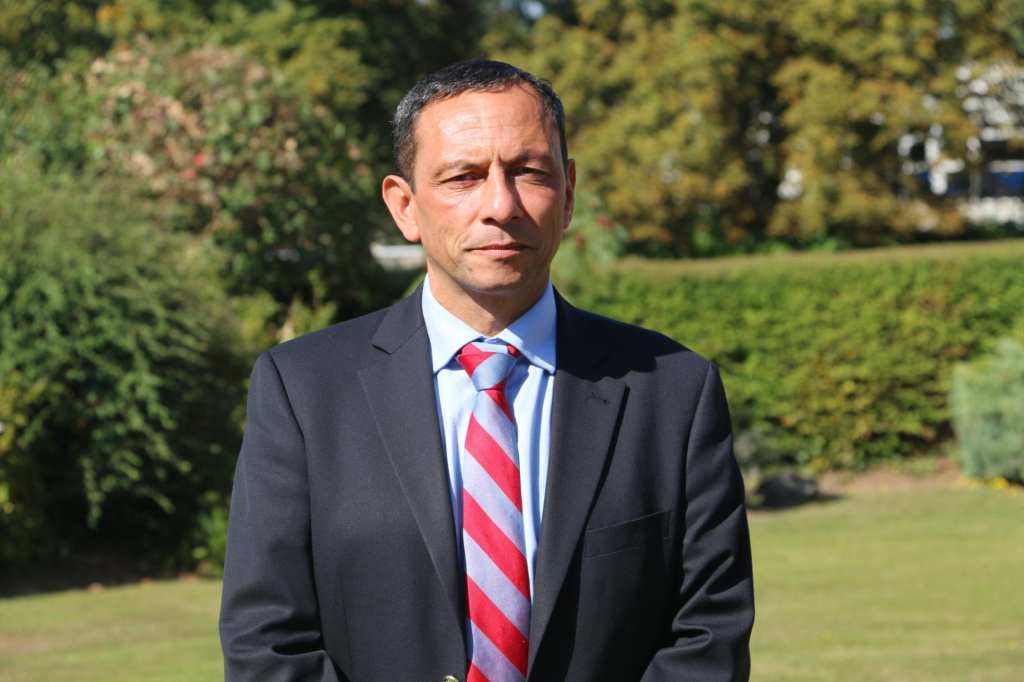 Karl Newland
Head of Senior School
An experienced teacher of 23 years Karl is a graduate of Surrey (BSc), Southampton (PGCE) and Buckingham Universities and holds a Master's Degree in Education.  He has been both a Head of Scienc...
Clare Kirkham
Head of Junior School
A graduate of Leeds University and the Institute of Education, Clare began her teaching career, at Barfield Preparatory School in Farnham. During her 5 years there, she became Head of the Pre-Prep ...
Mark Hugall
Business Manager
Kate Timms
Head of Marketing and Admissions
After gaining her degree from the University of Exeter in 2001, Kate has pursued a career in marketing, events and recruitment. Initially working in agencies to support the pharmaceutical sector in...
Member of Staff
Age Group Taught / Additional Roles
Qualifications
Headteacher

 

Tessa Roberts

Health and Safety Coordinator

Behaviour Management Officer

BEd

Teachers

 

Janet Catlow

Year One

Deputy Head

Designated Safeguarding Lead (DSL)

BA (Hons), PGCE

Christeen Hill
Reception

Early Years Coordinator

BSC Hons, IPGCE
Melanie Chipperton
Reception

Early Years DSL

Deputy DSL

Educational Visits Coordinator

BA (Hons), PGCE
Julie James
First Steps
NVQ3
Sally Rose
Rising Reception
NVQ3
Sarah Murray
French
BA (Hons), PGCE
Rachel Shaw
Music
Theatre Studies
Sally Thomas
Dance / Drama
Dance Teacher Cert.
Teaching Assistants

 

Tracey Cobb

First Steps

Shazia Gale
First Steps
Katherine Gray
First Steps

Year One

Ella Hodgkinson
Rising Reception

Teacher Afternoons FS & RR

Amanda Humphries
Year One

Early Birds Supervisor

Extended Day Supervisor

Sally Jones
Rising Reception
Cindy Lockyer
First Steps

Teacher Afternoons FS & RR

Avril Macfarlane
  Reception

Early Birds Assistant

Debbie Nicholson
First Steps

Year One

Extended Day Supervisor

Catering / Extended Day

Jan Filby

Extended Day Assistant

Clare McCluskey
Cook
Secretarial

 

Sarah Hegarty

School Secretary
| | | |
| --- | --- | --- |
| Member of Staff | Age Group Taught | Qualifications |
| Headteacher | | |
| Mrs V Conlan | Head Teacher | BEd (Hons), NPQH |
| | | |
| Head of School | | |
| Mrs L Burns | Year 1 teacher | |
| | | |
| Teachers | | |
| Mr J Bayley | Music Teacher | BMus, MPerf |
| Mrs K Bees | FS and RR sports teacher | |
| Mrs S Butler | Reception Class Teacher | BEd (Hons) |
| Mrs A Burbidge | Year 1 Teacher | BEd (Hons) |
| Mrs A Carruthers | Early Years Leader & First Steps (currently on maternity leave) | BA (Hons), QTS |
| Miss C Clayton | Rising Reception Class Teacher | BA (Hons) |
| Mrs Freeman-White | Dance Teacher (Maternity Leave | |
| Mrs S Murray | French Teacher | |
| Miss M Seivewright | Swimming teacher | ASA Swimming |
| Mr R Parsons | R and Y1 games teacher | |
| Mrs J Simpson | First Steps teacher (Maternity Cover) | BEd (Hons) |
| Mrs Emma Taylor | SENCo | Bed (Hons) OCR Cert, SpLD, National SENCo award |
| Ms Verity Penn | Dance Teacher (Maternity Cover) | |
| | | |
| Teaching Assistants | | |
| Mrs S Bullock | Extended day Supervisor | NVQ Level 4 Early Years Education & Childcare |
| Miss K Coles | Teaching Assistant & Extended day supervisor | NVQ Level 5 Early Years Education & Childcare |
| Miss R Goldsmith | Teaching Assistant | |
| Mrs J Jackson | Teaching Assistant | Montessori diploma |
| Ms S Joss | Teaching Assistant | |
| Mrs S Matthews | Teaching Assistant | |
| Miss T-J McLaren | Midday Supervisor & Teaching Assistant | NVQ2 |
| Miss J Organ | Teaching Assistant | NVQ3 |
| Mrs S Strange | Teaching Assistant | NVQ3 |
| Miss J White | Teaching Assistant | NVQ Level 5 Early Years Education & Childcare |
| | | |
| Catering | | |
| Mrs J Thomson | Cook | |
| Miss J Shacklock | Catering Assistant | |
| | | |
| Secretarial | | |
| Mrs A Tucker | School Secretary | |
Member of Staff

 

Age Group Taught

 

Qualifications

 

Headteacher 

 

 

 

Vanessa Conlan

 

 

BEd (Hons), NPQH

 

 

 

 

Head of school

 

 

 

Amy Hodges

 

Reception

 

EVC 

BA Hons Early Years

 

IPGCE 

Teachers

 

 

 

Vanda Laverock

 

Year 1

 

BA Hons with QTS

 

 

DSL

 

PGCE 

 

Emma Taylor

 

SENCO

 

Bed (Hons) OCR Cert, SpLD, National SENCo award

 

Jessica Barber

 

Reception

 

BA Hons  

 

EYPS 

 IPGCE 

Jenny Ellis

 

Rising 

Reception

 

Little Downsend Teaching, Learning and Assessment Lead 

BA Hons with QTS

 

Catherine McInnes

 

Year 1

 

PGCE with QTS

 

Digital Champion 

Carolyn Potter

 

First Steps

 

Pastoral Lead 

BA Hons Early Years 

 

EYPS 

 

Rachel Shaw

 

Music

 

Theatre Studies

 

Liz Roscoe

 

French

 

BA Hons

 

Chelsea Wilby

 

Swimming

 

ASA Swimming

 

Teaching Assistants

 

 

 

Amy Bassett

 

Early Years

 

 

Toni Toledo

 

Rising Reception

 

 

Tracey Tullett

 

Reception

 

 

Heidi Bazlinton

 

Year 1

 

 

Kelly Hilsley

 

Year 1

 

 

Catering Staff

 

 

 

Elaine Hook

 

Caterer

 

 

Antonella Menhennet

 

Kitchen 

Assistant

 

 

Secretarial 

 

 

 

Esther Booth 

 

School Secretary

 

 

 

 

 

Peripatetic 

staff

 

 

 

Jay Bristow

 

Woodlands Forest School

 

 

Lisa Hardwick

 

Poptastic

 

Elisa Hamer

 

Stagestars

 

 

Rob Parsons

 

Josh Evans

 Soccer School

 

 
Junior School
Mrs Yvette De Vries
Head of Year 2
Deputy Safeguaarding Lead
Mrs Charlotte Coulson
Year 2 Teacher
Mrs Sarah Butcher
Year 2 Teacher
Mrs Marian Bayley
Head of Year 3 (Maternity Leave)
Mrs Chelsea Wilby (Bradford)
Acting Head of Year 3
Junior School Leader of Enrichment
Mrs Natasha Ludlum
Year 3 Teacher
Mrs Alexa Winn-Harding
Year 3 Teacher
Miss Sarah Newnham
Year 3 Teacher
Mr Marc Popham
Head of Pastoral Year 4
Mrs Jodie Newberry
Head of Academic Year 4
Mrs Amy Sutton
Year 4 Teacher
Miss Victoria Birch
Year 4 Teacher
Mrs Sally Temlett
Year 4 Teacher
Head of Maths
Mrs Caroline Driscoll
Head of Year 5
Mrs Ljubica Carmody
Year 5 Teacher
Mrs Robyn Temlett
Year 5 Teacher
Miss Caitlin McGovern
Year 5 Teacher
Mrs Becky Davies
Head of Year 6
Miss Helen Black
Year 6 Teacher
Deputy Head of Junior School
Head of History
Miss Camilla Coates
Year 6 Teacher
Head of English
Emily Friend-Haynes
Year 6 Teacher
Mrs Beth Day
Year 6 Teacher
Teacher of DT
Teaching Assistants
Miss Lucy Bates
Junior School Teaching Assistant
Ms Sharon Corr
Junior School Teaching Assistant
Mrs Michelle Crow
Junior School Teaching Assistant
Miss Abbie Deane-Armstrong
Junior School Teaching Assistant
Miss Rosie Kendrick
Junior School Teaching Assistant
Mr Colm Madden-Crowe
Junior School Teaching Assistant
Mrs Carla Nicholls
Junior School Teaching Assistant
Mrs Sarah Orr
Junior School Teaching Assistant
Mrs Ing-Marie Rogers
Junior School Teaching Assistant
Mrs Christine Warburton
Junior School Teaching Assistant
Senior School
Mrs Anna Mercer
Head of Year 7
Teacher of Maths
Head of KS2/3 Transition
Miss Julia Aylen
Year 7 Form Tutor
Teacher of Art
Mr Thomas Hyam
Year 7 Form Tutor
Teacher of PE and Games
Mrs Susanna Taylor
Year 7 Form Tutor
Teacher of French
Mr Mike Underwood
Year 7 Form Tutor
Head of Computing
Miss Marie Seivewright
Year 7 Form Tutor
Head of Girls' Sport
Mr Seb Olsen
Year 7 Support Tutor
Teacher of English
Mr Charlie Gibbons
Year 7 Support Tutor
Head of Science
Miss Emma Magee
Year 7 Support Tutor
Teacher of PE and Games
Mr Matt Duffield
Head of Year 8
Head of English
Mrs Maggie Hambleton
Year 8 Form Tutor
Head of Art, Design and Technology
Mr Adrian Dunning
Year 8 Form Tutor
Teacher of Geography
Mr Robbie Davies
Year 8 Form Tutor
Teacher of Humanities
Mr Craig Moore
Year 8 Form Tutor
Teacher of PE and Games
Miss Elise Heffermehl
Year 8 Form Tutor
Teacher of Humanities
Mrs Sarah Skitt
Year 8 Support Tutor
Head of Humanities
Mrs Sarah Stallard
Year 8 Support Tutor
Head of Maths
Mrs Stephanie Elmas
Head of Year 9
Teacher of English
Mr Marcus Bell
Year 9 Form Tutor
Teacher of PE and Games
Mrs Tanya Haylett
Year 9 Form Tutor
Teacher of English
Mrs Primrose Wood
Year 9 Form Tutor (Weds)
Year 9 Support Tutor
Teacher of Modern Foreign Languages
Mrs Michelle Sehgal
Year 9 Form Tutor
Teacher of Science
Mrs Alison Grimmer
Year 9 Form Tutor (Tues)
Year 9 Support Tutor
Teacher of Mathematics
Mrs Jo Hawes
Head of Year 10
Teacher of PE and Girls' Games
Mr Paul Harrison
Year 10 Form Tutor
Teacher of Geography
Mr Anthony Younas
Year 10 Form Tutor
Teacher of Modern Foreign Languages
Miss Rebecca Hurley
Year 10 Form Tutor
Teacher of PE and Games
Mr Matthew Rowden
Year 10 Support Tutor
Teacher of Science
Mr Grant Lawrence
Year 10 Support Tutor
Director of Sport
Leader of Enrichment
Other Teaching Staff – Whole School
Mrs Nicole Allison
Head of Music
Mrs Heidi Gray
Teacher of Music
Mr Chris Bryant
Head of Drama
Mrs Lisa Brunt
Assessment and Exams Manager
Mr Lee Silva
Head of Digital Learning
Deputy Head of Senior School
Mr Tim Pearne
Junior School Leader of Learning and Innovation
Mr Martin Skitt
Senior School Leader of Learning and Innovation
Head of Languages
Miss Ceci Rodriguez Turano
Girls Hockey Coach
Mr Rupert Howe
Teacher of PE and Games
Learning Support
Mrs Sarah Hallsworth
Junior School SENCO
Mrs Laura Kenny
Senior School SENCO
Mrs Suzanne Hammett
Learning Support Specialist
Mrs Ginny Staddon
Learning Support Assistant
Miss Gemma Skerry
Learning Support Assistant
Mrs Tiffany Marks
Learning Support Assistant
Mrs Alison Richardson
Classroom Support Assistant
Mrs Ursula Trigg
Specialist Learning Support Tutor
Miss Ann Campbell
1:1 Learning Support Assistant
| | |
| --- | --- |
| Mr Frank Blount | School Minibus Driver |
| Mr Kevin Brewer | Head of Facilities |
| Mrs Jan Brook | School Receptionist |
| Mrs Wendy Bruce | Facilities Administrator |
| Mrs Lisa Brunt | Assessment and Exams Manager |
| Mrs Nikki Early | Learning Support Administrator |
| Mrs Lisa Hardwick | Senior School Administrator |
| Mrs Hannah Harrison | Admissions Manager |
| Mr Michael Henderson | Premises Assistant |
| Mrs Sarah Hegarty | Junior School Administrator |
| Mr Mark Hugall | Business Manager |
| Mrs Katherine Keen | Admissions Assistant |
| Mrs Rhian Kidd | School Nurse |
| Mrs Tina Levy | Finance Assistant |
| Miss Emma Linteri | Gap Year Student |
| Mr John Marchant | Finance Officer |
| Mr Steve McCready | Minibus Driver |
| Mrs Jane Park | School Nurse |
| Mrs Kirsty Patel | Librarian |
| Mrs Caroline Peacock | PA to Headmaster |
| Mr Iain Potter | Premises Assistant |
| Mrs Anne-Marie Ralph | Marketing Manager |
| Mrs Kate Timms | Head of Marketing & Admissions |
| Mrs Sue Wood | HR Administrator |
| Mrs Nhung Prakash | Science Technician |
| Mr Ian Winmill | STEM Technician |
Name, address and telephone number of Proprietor:
Cognita Schools,
5 & 7 Diamond Court,
Opal Drive,
Eastlake Park,
Fox Milne,
Milton Keynes,
MK15 0DU
01908 396250
Director of Education:
James Carroll
01908 396250