We are immensely proud of what each of our leavers achieve for themselves inside and outside of the classroom.  Children leave us at different times but the majority take common entrance exams and sit scholarship exams to senior schools in Surrey at 13+.  The diversity and excellence of the school's results impresses our parents.
The school has a 96% pass rate in the Year 6 pre-tests (2016)
100% Common Entrance pass rate with 88% A*-B grades
188 senior scholarships were given to Downsend children since 2014
Downsend children are consistently successful in gaining entry to their chosen senior school mainly in Surrey, but also beyond. The chart below summarises Senior school destinations for children leaving us at 11+ and at 13+.
Senior School Destinations 2013-18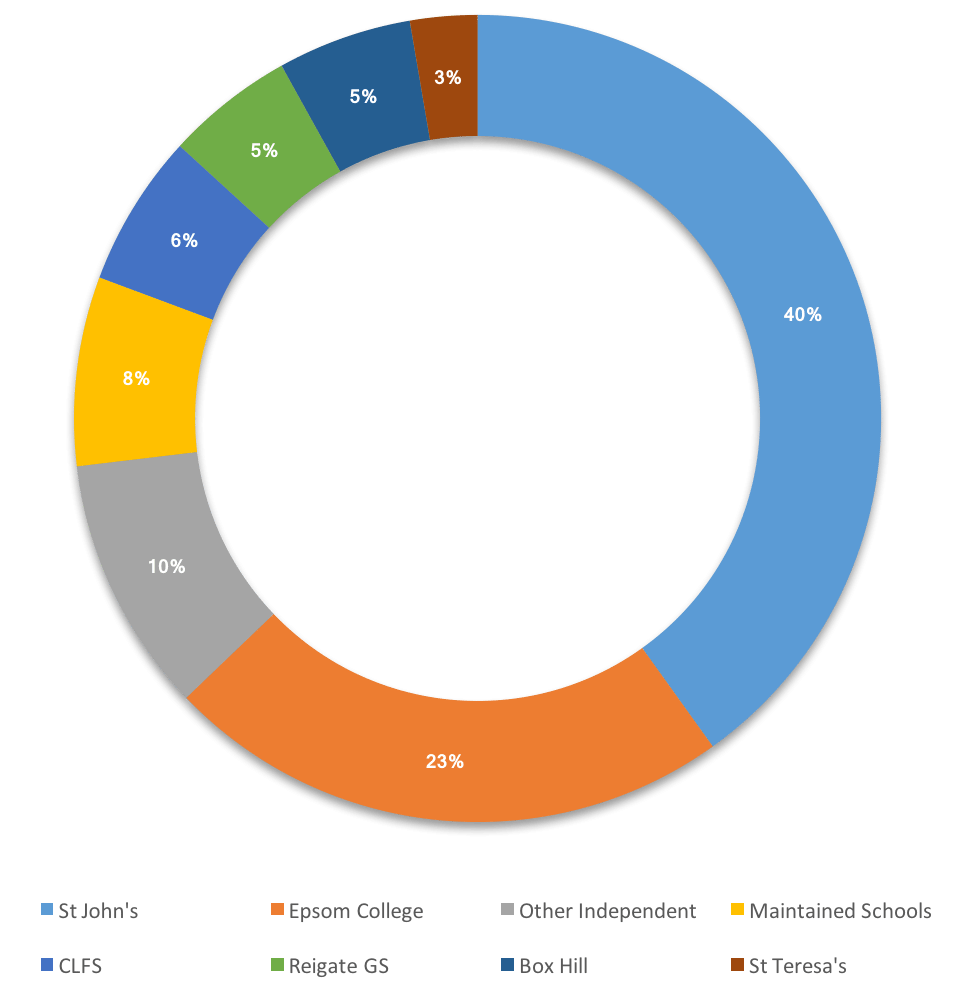 *10 or less children per school 2013-16
In addition to St John's, Epsom College, CLFS, Reigate Grammar, Box Hill and St Teresa's Downsend children have also gained entry and scholarships to these schools since 2013.
·       Benenden

·       Caterham

·       Cranleigh

·       Dunottar

·       Ewell Castle

·       Frensham Heights

·       Guildford High School

·       Harrow

·       Millfield

·       Reed's

·       RGS Guildford

·       Sevenoaks

·       Stonar

·       Tormead

·       Wellington

·       Westminster

·       Winchester