Ashtead Pre-Prep – Under the Sea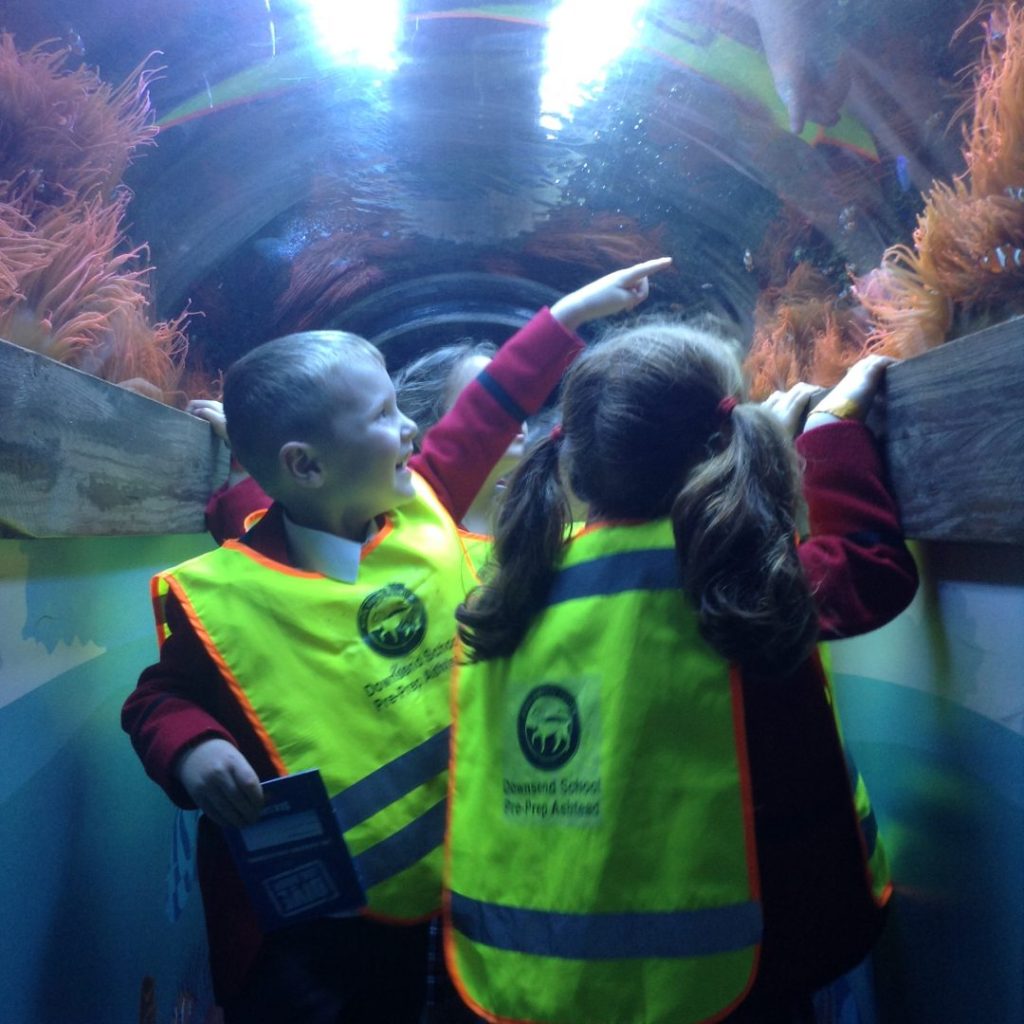 This week Reception visited the Brighton Sea Life Centre, in great anticipation for a new topic 'Under the Sea'. The day was full of fun and exploration. On arrival, the children were greeted by the excellent guides who led them through a 'Who eats Who?' workshop. The children came away with some wonderful facts about predators and prey. They even had the opportunity to touch real starfish and sea urchins before exploring all areas of the aquarium, including the under water tunnel. The children were amazed (and slightly nervous) as black tip and hammer head sharks swam over their heads!
Jack "This is so cool!"
Brennan "I can see the sharks teeth. They are so sharp!"
What a wonderful day!
Published on: 25th May 2018