Downsend win National ISFA championship at St George's Park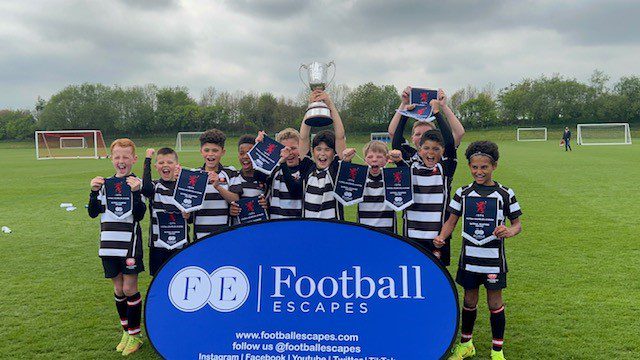 Huge congratulations to our U11A football team, who have become national ISFA U11 Champions. The blue riband event of independent school football, the ISFA event incorporates all of the independent school associations, including HMC, IAPS, ISA and more, pitting Downsend against the likes of Whitgift, Repton and Manchester GS.
Following in the footsteps of their U13 counterparts who won the IAPS national title for their age group in November, the boys worked their way with calm determination and admirable team spirit through the qualifying rounds in the autumn, to winning this prestigious tournament last Tuesday at the home of our National football, St George's Park, thus claiming our 2nd National title in the space of a year!
Director of Sport, Mr Lawrence commented: "The trip up to St George's Park is something that will stay with us for a lifetime. The boys did the school proud and played their hearts out for each other and Mr Bell. Boys turned to men in the semi-final and final, and to watch their development throughout the year has been an absolute pleasure. Huge thanks to all who travelled and supported the team so well. A job very well done."
Click here for the full report from Downsend Coach, Marcus Bell, and see some great team photos in our gallery below.
See our highlights on Instagram for a video synopsis (credit: Football Escapes)
Published on: 10th May 2022