Little Downsend achieves Microsoft Incubator Status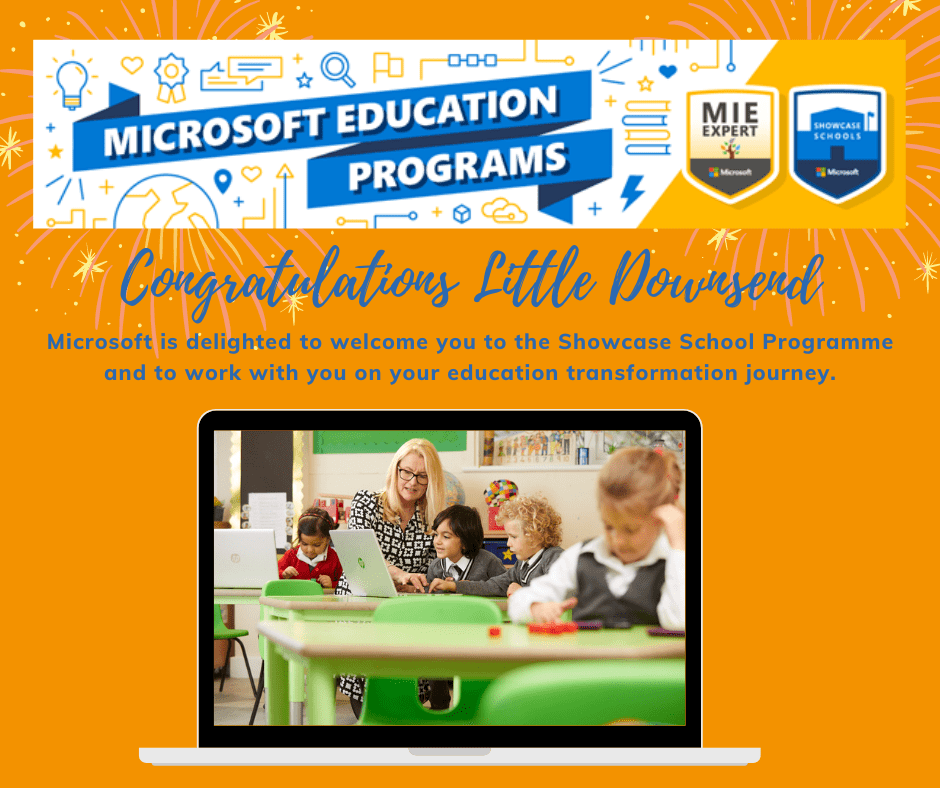 "Congratulations. Microsoft is delighted to welcome you to the Showcase School programme, and to work with you on your education transformation journey."
Last week, Vanessa Conlan, Head of Little Downsend, was delighted to receive this communication from Microsoft, signifying the schools' achievement of Incubator Status, the first Early Years/Key Stage 1 setting within Cognita UK to do so.
The Showcase Schools programme links like-minded leaders from around the world to design, develop and deliver positive, impactful changes to teaching and learning and students' future-ready skills. The programme focuses on four key areas:
Leadership and Policy: creating an intentional culture of innovation and learning, with shared goals that engage the community and lead to change
Teaching and Learning: helping all students achieve their potential by exploring curriculum, assessment, feedback and use of devices integrated alongside traditional teaching techniques
Intelligent environments: developing safe and secure online environments to optimise outcomes for pupils, in addition to using resources more effectively.
Student and School success: focusing on inclusion, all students should be empowered to develop their social and emotional skills in readiness for the future.
To achieve Incubator Status, Vanessa Conlan submitted a video to the School Engagement Team at Microsoft, outlining Little Downsend's approach to education transformation. Referring to Downsend's new Future Skills vision, which is underpinned by the aim to build digital mastery, Vanessa was able to describe the leadership approach, the ongoing work with educators to increase professional development, to showcase the work already taking place with age-appropriate use of iPads and ed-tech, and to describe the next steps of their digital strategy.
Next steps in the pathway include:
Taking part in Microsoft's Tech for Good Challenge, which engages students and educators to use apply innovative technology solutions to real world issues
Working with Microsoft to assess Little Downsend across a wide range of criteria, identifying areas of strength and areas for improvement focusing on computational thinking, creativity, innovation and collaboration skills
Creating a Transformation Plan that will guide the way for Little Downsend's digital mastery ambitions for years to come.
Since receiving their iPads at the start of this term, the children at Little Downsend have taken amazing steps forward in their digital journey, using the Book Creator app to curate stories, learning how to use QR codes to access their own Flipgrid videos, using apps to consolidate phonics knowledge and record videos on their engineering topic.
Little Downsend really is a little school for children with very big ideas!
Learn more about the Microsoft Education Transformation Framework here.
Published on: 1st March 2022