Teacher Spotlight Series – Meet Craig Moore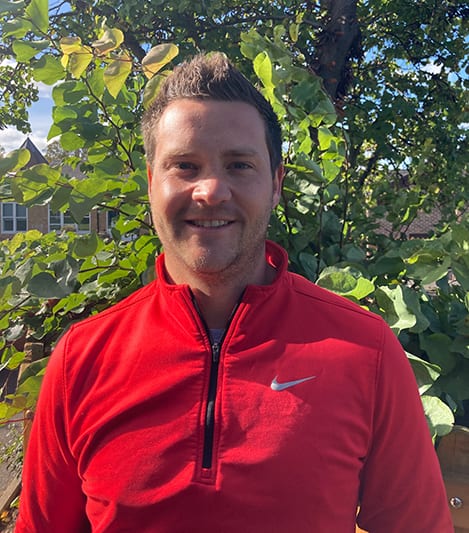 Teacher Spotlight Series - Meet Craig Moore
Welcome to our Friday Teacher Spotlight Series. Today we meet Craig Moore, our Sport and PE teacher who has just started his second year with us here at Downsend. We will chat about rugby, books and see what happened at The Wimbledon Tennis Championships in 2013
Do you remember how was your first day at Downsend?
It was only last year, so thankfully I remember it fairly well. Thankfully Mr Lawrence took me under his wing and pointed me in the direction of some friendly faces, one of whom was Mrs Houlden, a very good friend from my golf club!
What did you do before you joined Downsend?
I was teaching at Caterham School for 3 years where I did my teaching qualification where I taught both of Mr Thorpe's lovely children. I then moved up to a boarding school in Worcestershire called Bromsgrove for 2 years which was a fantastic experience. Being able to travel on the school's Rugby, Cricket and Hockey tours meant I clocked up a few airmiles, but managed to see some amazing parts of the world! I then moved down to Sevenoaks as a maternity cover, before moving to Downsend last September. A whirlwind 7 years in the teaching world!
What's your best memory from school?
I was lucky enough to play in an incredibly talented and successful schoolboy rugby side that managed to get to the Daily Mail semi final as well as win "Rugby Worlds Team of the Month November 2009". Unfortunately, we didn't win any silverware but the away rugby trips are some of the best memories as a schoolboy. As all the boys at school turn 30 this year we're looking to have a reunion 12 years on, but unfortunately, a small global pandemic is preventing us from doing so at the moment. Other highlights include beating the MCC in my final week at school with myself as a captain, and taking 6 stumpings and 2 catches with my best friends bowling leg spin.
If you could grow up in any decade, which would you choose?
I think with the ease of travel and how easy it is to communicate with family and friends over the other side of the world, I wouldn't want to grow up in any other decade.
What are your "trapped on a desert island" books?
Legacy – leadership skills based on managing the all blacks
If you could pass on one piece of wisdom to your students, what would you share?
Enjoy every day at school, as you'll never get to spend as much time with your best mates as you get to now!
Is there a quote or saying that you live your life by?
Carpe Diem
A fun fact we might not know about you?
I caught the ball that Andy Murray kicked out when he won his first Wimbledon Title!
Published on: 9th October 2020