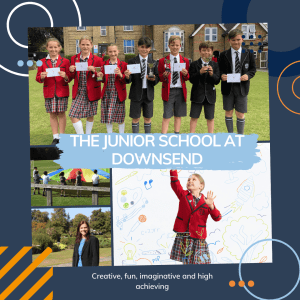 Welcome to the Junior School at Downsend – Years 2 to 6
At Downsend, we believe that lessons should be fun and creative so that your child is excited to learn. History does not come alive for children from the pages of a dusty book, comprehension of fractions does not last past break if the experience is not memorable. Our learning is immersive; it's hands-on, positive, and enriching. It is not uncommon to see children in the Junior School learning about fractions by breaking chocolate into chunks, re-enacting the most challenging political rebellions using fruit, or walking around dressed as Egyptians. We find that active learning engages the children's imagination, enriches the curriculum, and makes learning fun.
Our classes are small enabling our dedicated teachers to nurture and stretch every child and to help them to achieve their full academic potential.
---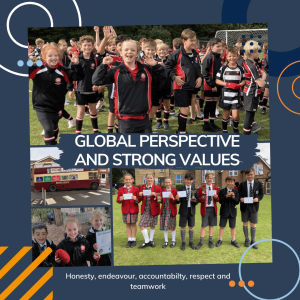 Appreciating the bigger picture and the importance of values
We inspire our children to have a global perspective, appreciating their place in the world, and providing the impetus to make change for the better. Our peer-elected Eco-Committee has championed a range of sustainability initiatives within the school and our community. We are delighted to have been awarded the Eco-Schools Green Flag Award for our commitment to environmental actions. Every year, we elect both global and local charities that are close to our hearts in order to teach children the importance of generosity and giving back. In 2021, we raised £10,ooo for local charities and the British Asian Oxygen Appeal.
We work hard with the children to instill values that will stand them in good stead for the rest of their lives. Our values include honesty, endeavour, accountability, respect and teamwork.  We blend a traditional focus on good manners, with emotional intelligence, to create well-rounded, charming young people.
---
Providing inspirational opportunities to learn from the best
We never forget that our aim is to 'inspire young minds'. To us, this means giving children unforgettable opportunities to be inspired by life changing people and experiences. In the last year, the Junior School children have spoken live to NASA astronaut Colonel Douglas H. Wheelock, participated in a live event with renowned author, Michael Morpurgo, and had an audience with the CEO of W Series Racing, the pioneering women's racing series. We will always seek out those very special moments to inspire our children.
---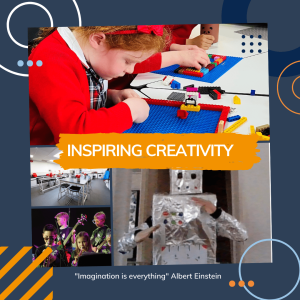 Inspiring Creativity
We know that having a creative mindset is one of the most valued skills of employers in the 21st Century. It is not enough to be excellent at the Creative Arts, but being truly creative requires children to ask questions, solve their own and society's problems. They need to think deeply and mindfully about real-life situations, and to work both collaboratively and independently to find the solutions. Every lesson, every club, every curriculum collapse day gives children the chance to flex their creativity muscles. We've long embraced the concept of STEAM – integrating Science, Technology, Engineering, Art and Maths – and underpinning with excellence in Drama, Music, Art and Design Technology – to make sure that our children are flexing their creativity muscles in every part of their learning.
---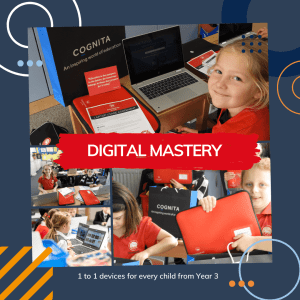 Developing Digital Mastery – 1 to 1 devices for every pupil
Being part of a global schools group gives us unrivalled access to the latest Ed-Tech developments. During the pandemic, we rolled out 1 to 1 devices to every pupil from Year 3 and above, enabling us to move seamlessly to online learning and to capitalise on our pupils' increasing levels of digital skill. We use the devices alongside best-in-class technology platforms such as Teams, Atom Learning and AI based platforms such as CENTURY, to personalise and stretch the learning experience.
---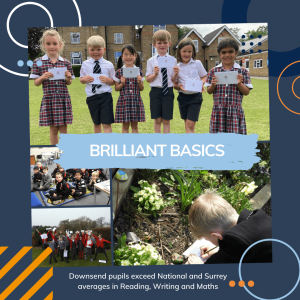 Brilliant Basics
Downsend is an innovative, forward-thinking school, but this is never at the expense of brilliant basics. We have high standards in reading, writing and numeracy and work hard to instil a foundation of excellence in these areas to ensure that children have the bedrock for building their learning as they progress throughout the school. Our academic achievement in Reading, Writing and Maths is excellent, exceeding both National and Surrey averages. Click here to take a look at our results.
---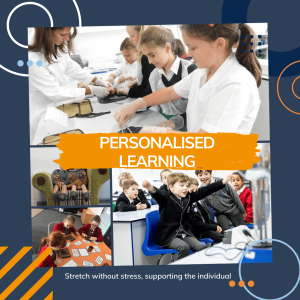 Personalised Learning
Every child at Downsend is an individual, and we work with them and you to put a plan in place for their learning that allows them to fulfil their full potential. We identify their strengths and areas for improvement with ongoing reviews of progress. Our Gifted and Talented Scheme, RAISE, stretches the children who need an additional challenge, taking their learning to the next step. For those who need support in some areas, our Learning Support Team work closely with children to put an action plan in place.
---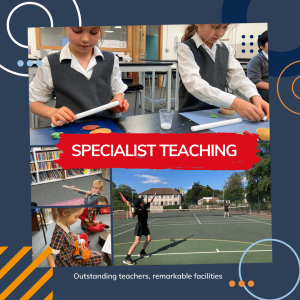 Specialist Teaching
We are incredibly lucky to have a Junior School Team that join us with inspiring educational backgrounds. Children in the Junior School benefit from Specialist Teaching in Maths, Science, English, and Reasoning, adding depth and breadth to the subject area from an early age.
In 2021, Downsend was awarded the Primary Science Quality Mark by the University of Hertfordshire and the Primary Science Teaching Trust. Click to learn more.
---
Mastery of Concepts
We use a transformational approach to teaching, which enables children to master concepts, developing their fluency in a subject area without having to resort to rote learning. By using this approach, we inspire a deep, long-term, and adaptable understanding of concepts and theories.
---