Head of Lower School – Feeling Festive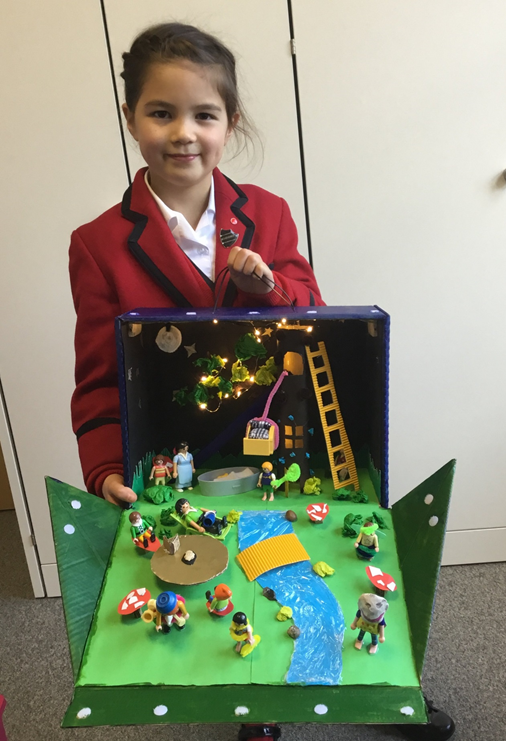 Head of Lower School - Feeling Festive
The Lower School has been swathed in tinsel and bathed in light this week as our Christmas performances got well underway. The children shone and enjoyed their dramatic achievements fully as they told the story of the nativity and shared the true meaning of Christmas with their families and friends. I remarked to some parents that many educational colleagues think we're mad at Downsend School for running four individual Year 2 plays and two combined Year 3 plays in one week, but I'm sure that the parents, grandparents and friends in attendance this week really loved seeing their child get their moment in the limelight in whichever role they were awarded. Thank you to Year 2 and 3 parents for such wonderful generosity this week, not only in their support of the performances and for providing such superb costumes, but also for the donations in excess of £375 for The Children's Trust. I'm sure that the Year 4 and 5 performances next week will be just as wonderful.
Miss Black and I also had the pleasure of meeting with the Lower School Council this week to discuss the important issues of the playground and the rewards and sanctions system over a lovely hot chocolate. The children were passionate and articulate in their views and we have generated some wonderful ideas for tweaks, improvements and enhancements…watch this space.
I also had some wonderful work brought to me this week with particular highlights being Annabel E, Niamh B and Dollie B's amazing reading projects. These included a 3D light up Faraway Tree that was simply breath-taking! Very well done. Congratulations must also go to Kian D and Erika S for their wonderful poetry which contained wonderful seasonal imagery! It is fantastic to still be seeing work of this quality so close to the end of term.
With lots of events taking place next week, including the Year 4 play, the Year 5 Carol Concert, the Santa Dash, Christmas Lunch and the Open Box Theatre Company performances please do keep an eye out for updates and reminders. It promises to be a fantastic final week of term.
Clare Kirkham