Teacher Spotlight Series – Lee Silva – Deputy Head of Senior School, H of Year 8, Head of Digital Learning, Science Teacher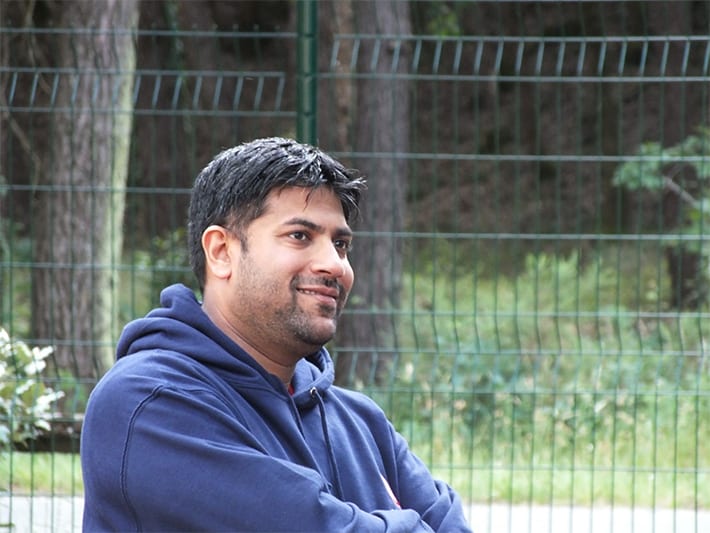 Welcome to our weekly series of Teacher Spotlight, where we are meeting our academic staff for a little chat. Today is Mr Silva who's positive energy spreads happiness across the school.
Do you remember your first day at Downsend? Can you tell us how was it?
I do – I had been into school a few times over the summer so had a chance to meet a few people already. I remember sitting down for my first INSET session and was introduced to Mr Murray-Pearce (PMP). It highlighted what a small world this was as PMP was my form tutor when I was at school, back in the day! I do remember just how friendly everyone at Downsend was, introducing themselves over the course of that day and making me feel really welcome.
What did you do before you joined Downsend?
I was at Reigate School where I did my teacher training, but before that, I was an Area Manager for a group of estate agents. Who would have thought I would have gone into teaching after that!
What's your best memory from school?
There are too many to choose from. I think the most satisfying moment was when I received my A-Level grades and had confirmation that I was off to uni to study the course that I had wanted to do. It had been a long slog for me to get there, but managed it in the end!
If you could grow up in any decade, which would you choose and why?
I'd loved to have seen what it was like in the 60s but I'm happy that I grew up as an 80s child!
What are your "trapped on a desert island" books? And why? 
I'd take Arthur Conan Doyle's collection of Sherlock Holmes – I enjoy reading them and trying to solve them, but because there's so many, I can't remember what happened in them so I'd be able to re-read the stories and try to work them out all over again.
If you could pass on one piece of wisdom to your students, what would you share?
It would be to always believe in yourself and to never give up, no matter how tough things can get.
Is there a quote or saying that you live your life by?
"Don't worry, be happy". I always try and smile and have a laugh. A smile is contagious and when you smile, someone smiles back and spreads a little bit of happiness!
A fun fact we might not know about you?
I crashed a plane into the runway at Biggin Hill when I was 17. I could fly a plane before I could drive!
Any lockdown tips that you can share? 
Take the time to step away from computers and try some new hobbies / learn a different skill that you wouldn't normally have time to do.
Published on: 15th January 2021