Teacher Spotlight Series – Sally Temlett – Head of Junior School Maths and KS2 teacher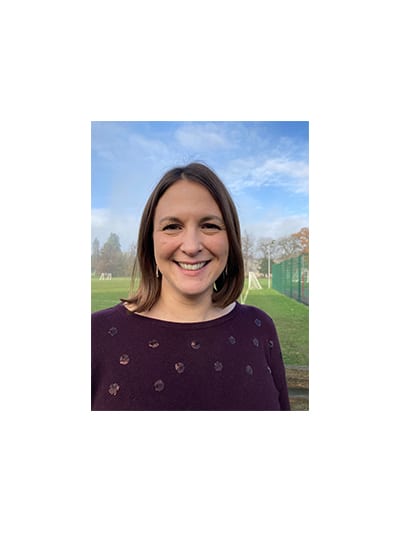 Do you remember your first day at Downsend? Can you tell us how was it?
I remember my first day at Downsend very well! I was nervous but excited to be joining such a brilliant school. I didn't have to be nervous though, as when I arrived I found out how lovely everybody was and how supportive the other members of staff were. Miss Wilby and I started in Year 2 together and we instantly got on like a house on fire which made my first day even better! From the first moment, I knew that I was going to love working at Downsend.
What did you do before you joined Downsend?
Before I joined Downsend, I worked at a state school in Kent for many years. I taught Years 1,2, 3 and 4 in my time there and was also Key Stage 2 Co-ordinator and Head of Music and Maths. I had a fabulous time there and worked with some amazing people, but after 16 years I knew it was time to move on and find some new challenges. Previous to that, I studied for a History Degree at Southampton University and then went onto do a PGCE.
What's your best memory from school?

I adored school and I have so many lovely memories of my time in both my Primary and Secondary School. I think one of my best memories was performing in the finals of the National Chamber Music Competition at St John's Smith Square. This was a truly magical moment and something that not many people can claim to have done.
If you could grow up in any decade, which would you choose and why?
I would have loved to have been around in the 1920s – there is just something about the clothes, the design, the advent of Cinema and the music that I would have loved to have been around to experience.
What are your "trapped on a desert island" books? And why? 
There are too many to choose from, but I think my favourite book of all time has to be Little Women by Louisa May Alcott. I devoured this book many times as a teenager! I also love anything by Jane Austin, but particularly Pride and Prejudice (corny I know)! I love historical novels and I will read anything by Phillipa Gregory because she depicts history from the female perspective and with great accuracy, which as a historian I appreciate. And I couldn't finish without mentioning Agatha Christie – I just can't put her books down!
If you could pass on one piece of wisdom to your students, what would you share?
For me, I want the children to feel safe to make mistakes and to understand that everybody learns by making mistakes! Nobody is perfect and having resilience and bounce back ability is incredibly important in life.
Is there a quote or saying that you live your life by?
I'm not a big one for quotes, but I love Dr Suess and this quote always rings true for me 'The more that you read, the more things you will know. The more that you learn, the more places you'll go'.
A fun fact we might not know about you?
I love to sing! I will sing at any given opportunity, as the children, will tell you (poor things)! I also once did a skydive.
Published on: 11th December 2020